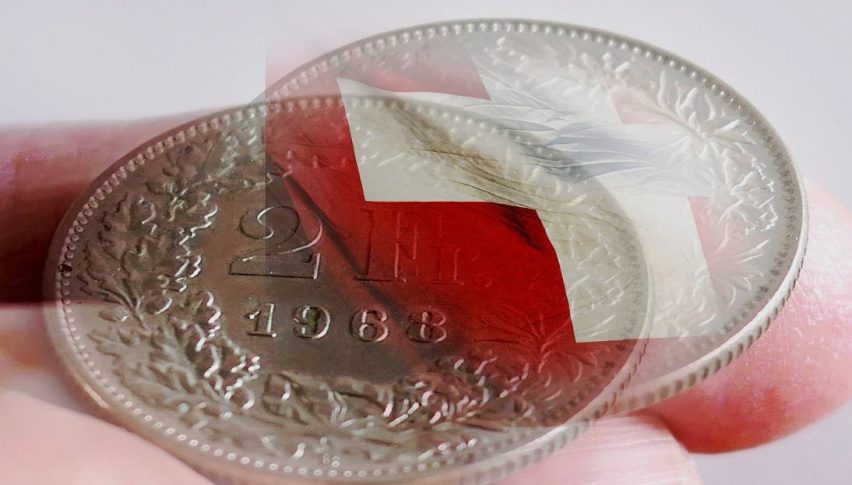 Tight Day On The Forex-USD/CHF Double Bottom
It has been a quiet Tuesday morning on the forex. Trade war fears appear to have subsided for the moment, prompting tight ranges across the majors. Gains against the Euro and Canadian dollar have been the highlights for the Greenback, with losses against the Japanese yen and Swiss franc being the sore spots for the early U.S. session.
The economic calendar for the remainder of the session is sparsely populated. Only secondary economic metrics for the U.S. are featured, including the Markit PMI (May) and ISM Non-Manufacturing PMI (May). Aside from German Buba President Jens Weidmann speaking at 1:30 PM EST, the central bankers are on the sidelines.
USD/CHF Technicals
Quiet markets can be difficult to trade. Limited liquidity and tight daily ranges make grabbing profits a challenge. However, given an appropriate strategy, range-bound products offer significant opportunities. Today's setup on the USD/CHF daily chart is an example of one such instance.
Over the course of the last four sessions, the Swissy has settled into a consolidation phase near the macro 38% Fibonacci retracement (.9857). This is a key area for the intermediate trend — if it holds, the April/early May uptrend will remain technically valid.
Here are the support and resistance levels to watch for the remainder of the trading week:
Resistance(1): 38% Retracement of Current Wave, .9886

Support(1): Double Bottom, .9826-30

Support(2): Macro 50% Retracement, .9795
Bottom Line: The Double Bottom formation at .9826-30 is an indication that the bulls have dug their heels in above the .9800 handle. With macro support (.9795) just below this area, another test of the Double Bottom is likely to draw buyers.
For the rest of the trading week, I will have buy orders in at .9827. Using an initial stop at .9789, this trade yields 25 pips on a 3:2 risk vs reward management plan.
The USD/CHF is typically a slow-moving market. If this trade goes live, be sure to check out the Comments section below for updates and management tips.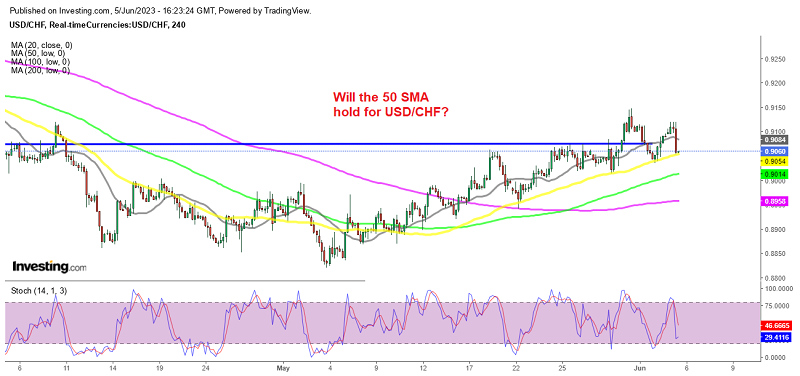 6 hours ago
Consumer inflation CPI started increasing again last month, while USD/CHF is facing the 100 daily SMA as resistance above
10 hours ago
USD/CHF is testing the previous support above 0.91 after the GDP report released earlier this morning from Switzerland
6 days ago