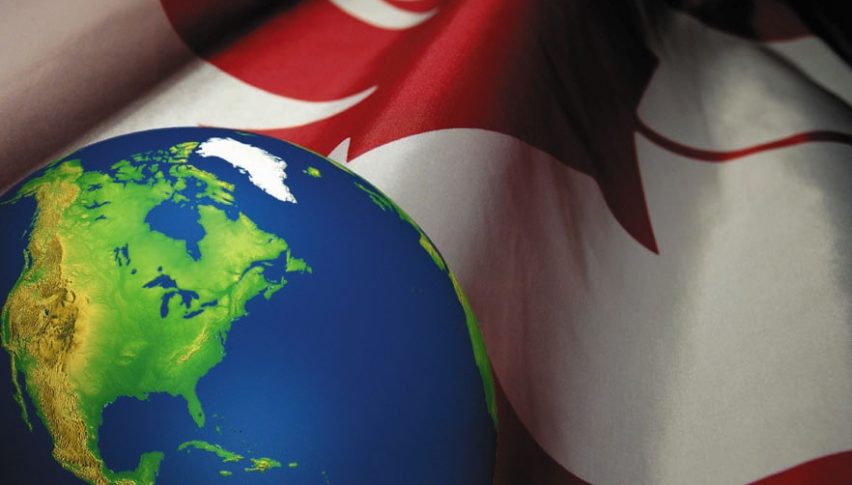 USD/CAD Continues the Dive as Canadian Trade Deficit Shrinks
The Canadian Dollar is prone to Oil prices. Oil prices have fallen considerably in the last two weeks and USD/CAD has been trending higher. Although, it hasn't been a straightforward trade for forex traders who have been trading this pair.
Yesterday, however, this pair started turning bearish. USD/CAD climbed around 150 pips higher during the European session, but then reversed back down as Oil prices pulled back up.
The decline stretched further today in USD/CAD and the latest round of economic data from Canada gave it the last kick. Canadian trade balance stood at -$4.1 billion last month and it was expected to be -$3.4 billion this month.
But, the trade deficit shrank more than that. The actual number came at -$1.9 billion and last month's number was revised lower as well to -$3.9 billion. This is another positive round of data from Canada. The building permits report wasn't that positive to be honest, because permits fell by 4.6%. But the falling trade deficit is more important for the CAD right now.
Can the 100 SMA stop the decline?
The USD/CAD is still sliding lower and right now it faces two moving averages. The first comes just 5 pips below the current price. That's the 100 smooth MA (red). The second is the 200 SMA (purple) and it stands around 50 pips lower.
I can't get in this trade right now because the risk/reward ratio is not great since I would have to place the stop above the top which is nearly 200 pips higher. So, I will wait for this move to fade and then will look for a buy opportunity, probably at the 200 SMA.