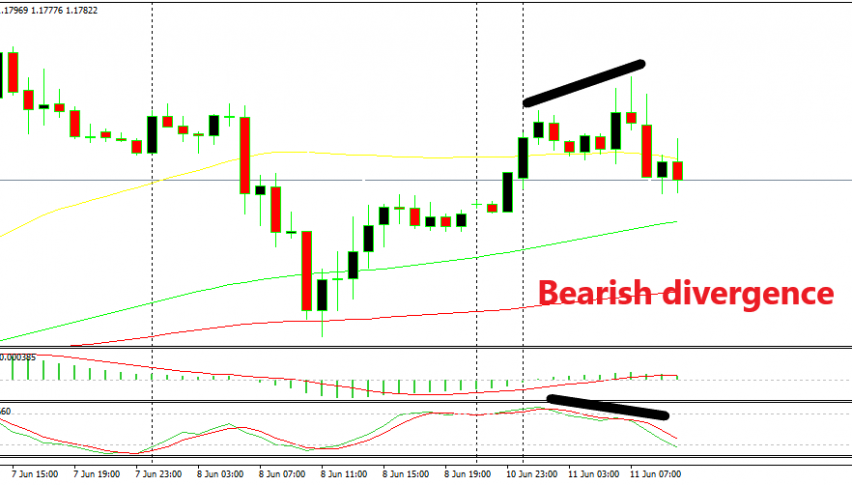 Going Short on EUR/USD Since It Can't Hold Above 1.18
EUR/USD has been on a bullish trend for a couple of weeks now. It traded on a strong bearish trend for two months, but we saw a retrace take place in the last two weeks which brought EUR/USD more than 300 pips higher.
Although, the pullback seems to be over now. The price has climbed above 1.18, but it seems as the buyers can't push too high above that level. The area around this level seems to be a tough resistance zone.
The price moved above 1.18 again this morning, but it couldn't stay above it for too long. It started reversing a couple of hours ago and it dived back below 1.18. Based on this price action, we decided to take a short trade on this forex pair.
As you can see from the hourly chart above, EUR/USD formed an upside down hammer on the H1 time-frame. That is a reversing signal after a bullish move. We waited a bit longer to see if the reverse down was happening and when the price moved back below 1.18, we decided to open a sell forex signal.
We sold at 1.18 and now the price is 20 pips lower. The stochastic indicator was overbought and it had formed a bit of divergence with the price, which is another bearish signal. Now our signal looks to be on the right track, so we're happy with this trade.