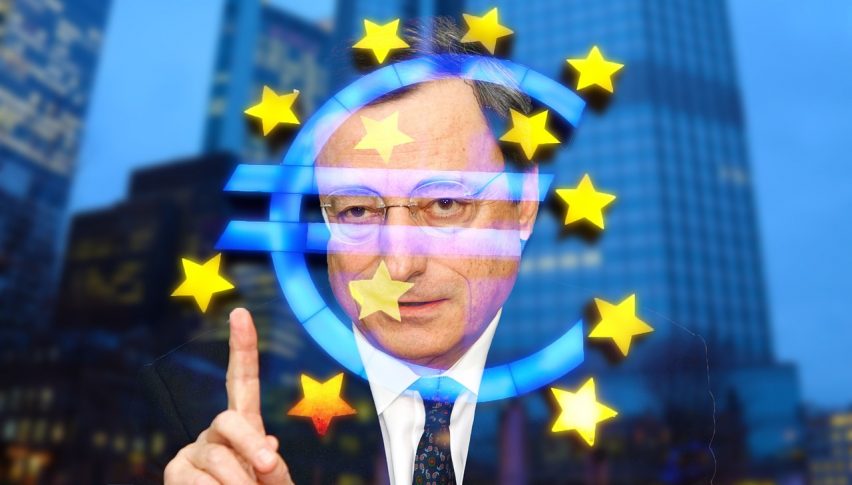 The EUR/USD Faces its Big Moment
The EUR/USD looks like it is going to face one of the biggest ECB meetings that we've seen in a very long time. Ever since the financial crisis, more than a decade ago, central banks have been running bond-buying programs. Also known as quantitative easing.
It's debatable as to how effective these strategies have actually been. But as the economies throughout Europe slowly improve and we see higher rates of inflation. It appears that now is the time that we can start to wind this up in Europe.
Traders have been eagerly awaiting the announcement that QE will end and it was a Reuters article a week or so ago that suggested this might be the case. That was confirmed by ECB Chief Economist Peter Praet, so we will be expecting some announcement on the 2.5 trillion Euro bond-buying program.
The suggestion is that the program will finish this year. So overall that will be bullish for the EUR/USD. From that point onwards the Eurozone can then start looking at raising rates. But as we saw in Italy last week, things are still far from perfect.
Technical Outlook
After the comments from Praet, the EUR/USD really moved higher over the course of the week. Many thought that July might be the month, so the announcement has come as a little bit of a surprise.
We traded right through the 1.1800 level before pulling back towards the end of the week. 1.1750 ultimately provided support.
I'm not going to be fading any central bank announcements, so I will look to be long for the time being. However, I think we should really be waiting and seeing how this plays out.
I feel there is more opportunity to trade with the momentum after the ECB meets and we hear from Mario Draghi. Getting in early can be a dangerous game, and this weekend, in particular, has been a very big one that the market needs to digest.