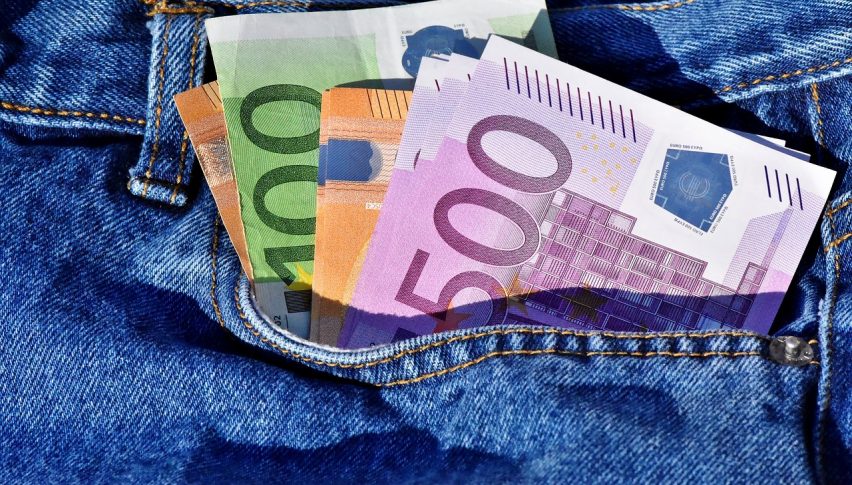 June 15 – Economic Events Outlook – Euro Crashes as the ECB Extends QE Program 
Posted Friday, June 15, 2018 by
Arslan Butt
• 2 min read
On Thursday, the greenback rose against a basket of major currencies to almost a new high, led mostly by a sharp drop in Euro. The single currency dived nearly 300 pips after the European Central Bank (ECB) announced its intentions to keep interest rates at record lows into the mid of 2019. In addition, the ECB also extended the massive bond purchase program into December but reduced the size of the transactions.
As for growth, Mario Draghi acknowledged that the latest figures are softer due to transitory factors like external trade and uncertainty. However, Draghi mentioned that consumption is backed by strong employment and growing household wealth.
Today, all eyes and ears remain on the Eurozone final CPI, U.S. capacity utilization rate, industrial production m/m, and prelim UOM consumer sentiment. Check it out.. 
Watchlist – Top Economic Events to Watch Today
1) Eurozone – EUR
Final CPI y/y – As we know, the inflation shows a change in the price of goods and services purchased by consumers. It looks like the U.K. is struggling with inflation, but it's getting better for the Eurozone. In May, the final CPI slowed down to 1.2%, yet managed to stay in between the 1-3% range mandated by the ECB (European Central Bank). As per economists' forecast, inflation is expected to remain at 1.9% this month which is a pretty nice figure to support the Euro.
2) U.S. Dollar – USD
Capacity Utilization Rate – At 13:15 (GMT), you should see the U.S. capacity utilization rate. It's a percentage of available resources being utilized by manufacturers, mines and utilities. Logically, the more use of resources signifies more demand for products and ultimately indicate an increasing GDP. Since the figure is expected to be 78.1% vs. 78%, the greenback can stay supported.
Industrial Production will be eyed at 13:15 (GMT) and it's expected to drop to 0.2%, down from 0.7% previously.
Prelim UoM Consumer Sentiment – The University of Michigan will release the consumer sentiment at 14:00 (GMT). The US consumer sentiment is expected to be 98.5, slightly above the previous month's figure of 98. Overall, the higher figure is considered good for the currency.
That's it for now, thanks for reading and do check FX Leaders News Trading Strategy for a better understanding of trading these events. We are expecting some really nice trades today, so stay tuned to FX Leaders.