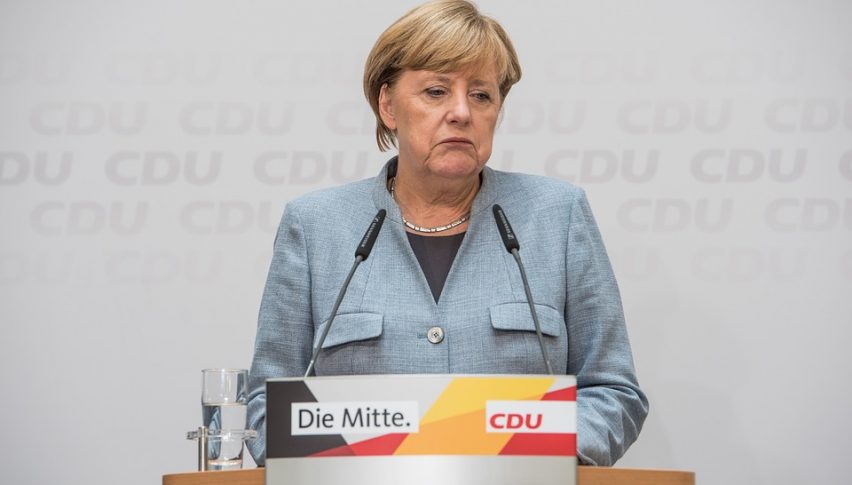 Euro Slides as Germany Tries to Reach a Deal on Immigration
The US Dollar is advancing this morning. It was pulling back on Friday after the massive attack on Thursday last week when the Buck gained considerable ground against most major currencies. The USD gained around 300 pips against the Euro and more than 200 pips against the GBP.
On Friday, the USD traders were taking a break after such a strong move. EUR/USD retraced some 60-70 pips higher, but it seems that the USD has started the week charging ahead as it is advancing against most majors.
Commodity currencies are down this morning although the hardest hit is the GBP. GBP/USD has lost around 50 pips this morning which is good for us since we had a sell forex signal in this pair. That signal closed in profit this morning.
EUR/USD is also heading down but this pair has a fundamental reason behind it as well. Merkel's party is discussing an immigration deal which they hope to strike with the EU partners regarding the asylum policy. So, it seems like an asylum policy will be put in place for the whole of Europe.
The Austrian Chancellor commented about an axis of immigration in the EU with Italy, Austria and Germany. The word axis here rings a bell, but the intentions are good this time. That said, I don't expect a deal until the next EU meeting in about two weeks.
Merkel was given two weeks time from the German interior minister, so until then, I expect this to weigh the Euro down. Although, there are many other factor which will drive the markets around, but this is one more factor to keep in mind and it is bearish for the Euro.