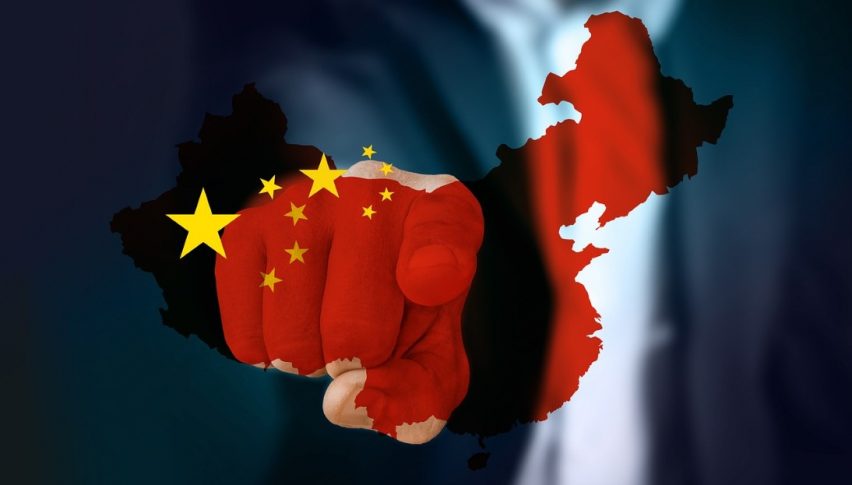 Trade War Hysteria: Fake News Or Economic Brinkmanship?
Trade war rhetoric is dominating the early-Tuesday trade on Wall Street. For the first hour since the cash open, the DOW is off 300 points and the S&P 500 has fallen 20. To say things are turning ugly may be an understatement — the trader hesitation of Monday has turned into a fire-sale.
After a brief scan of the mainstream financial media outlets, the term "trade war" is literally everywhere. Reports from late Monday have President Trump asking advisors to identify an additional $200 billion in Chinese imports eligible for new tariffs. As of yet, none have been instated.
Is this a case of fake-news or economic brinkmanship?
S&P 500 Technicals
In the midst of trade war hysteria, the S&P 500 has taken a nosedive. The U.S. overnight was particularly savage, with September E-mini S&P 500 futures falling out of bed shortly after the electronic open.
Price consolidated one-tick above entry on my long E-mini S&P trading plan from Monday. When the trade went live around 2:00 AM EST, it was a quick loser.
Technically, the September E-mini S&P 500 is in the process of stalling out just above a key 38% Fibonacci level. In the event that it does, be on the lookout for institutional players to bid this market as the week rolls on.
Overview: It is no stretch to say that U.S. equities are currently in shambles. FED rate hikes and trade war talk have buried popular sentiment over the past week. In fact, many analysts are calling this the "end of the road" for the Trump rally in stocks.
Those predictions are a bit premature. As far as U.S./China trade relations go, both nations are simply jockeying for position. It will be a surprise to see a full-blown trade war, no matter how certain it may look today.