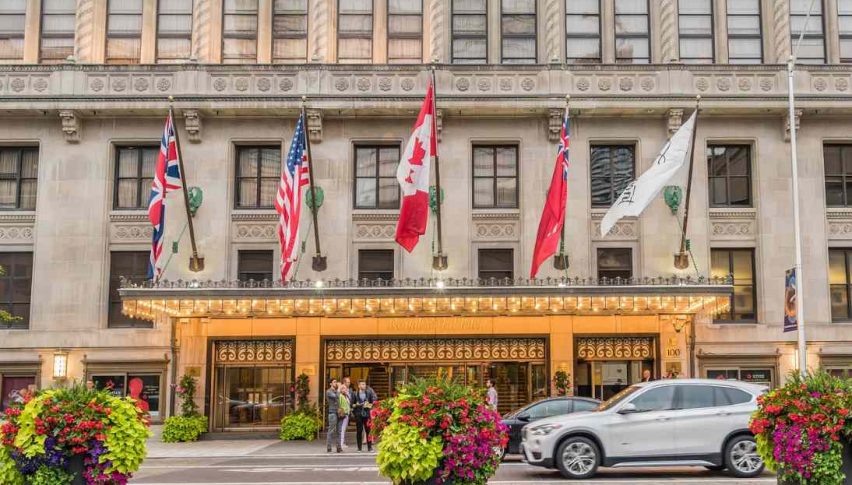 The Canadian Reports Are In, USD/CAD On The Bull
The active news cycle has brought turbulent trading conditions to the USD/CAD. An unfavorable group of Canadian reports is in and OPEC has reached a deal on crude oil production levels. Both items have attracted forex players to the Loonie in droves. However, pricing remains in the vicinity of 1.3300 as traders establish an area of fair value.
Economic Outlook: Today's Canadian Reports
It has not been a good morning for the Canadian economy. Several primary economic metrics have been released and they are far from positive:
Event                                                             Actual    Projected
BoC Core CPI (MoM, May)                            -0.1%         0.2%
BoC Core CPI (YoY, May)                                1.3%          1.4%
CPI (MoM, May)                                                0.1%         0.3%
CPI (YoY, May)                                                  2.2%          2.5%
Retail Sales (MoM, April)                              -1.2%          0.0%
Retail Sales ex Autos (MoM, April)              -0.1%         0.5%
Every one of these metrics missed projections. Inflation is lagging and the retail sector is weak. Both items are bad news for the Canadian dollar (CAD).
However, WTI crude oil is currently trending higher in the wake of OPEC announcements made earlier in the session. Even though oil production is set to increase by 600,000 barrels per day, the bulls have bid crude above $67.50. For the moment, this is helping the Loonie hang in there against the USD.
USD/CAD Technicals
The daily chart gives us a crystal clear snapshot of the two-way action evident in today's USD/CAD trade.
In a trade recommendation from yesterday, I outlined a potential short from a key topside resistance level. This trade idea remains valid and may set up for next week. If you haven't seen it, check it out here.
Overview: It has been a Friday session on steroids for the USD/CAD. Participation is heavy, with buyers and sellers reaching an impasse near the 1.3300 level. While bulls jumped into the market immediately after the economic reports were released, the breakout in WTI crude oil stopped the rally in its tracks.
It will be fascinating to see where this market closes for the week.