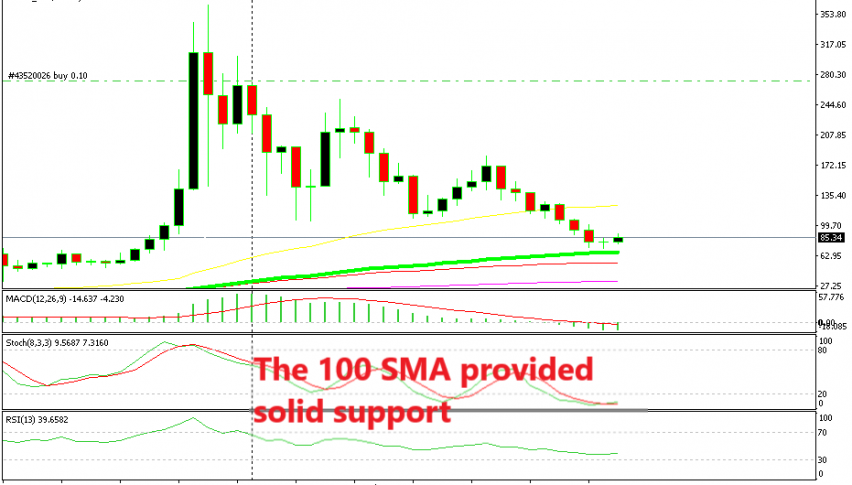 Litecoin Forms A bullish Reversal Pattern as Cryptocurrencies Fight Back
Cryptocurrencies have been declining for months but they are reversing back up now. This might be a mere retrace, but every time the buyers become active, the question that comes to every crypto trader's mind is whether this will be the next major bullish move in the cryptocurrency market. Well, let's see.
Looking at the weekly chart of Litecoin, we can see that the decline stopped right above the 100 SMA (green). Moving averages are great support and resistance indicators and it seems like the 100 SMA is providing support at the moment.
The stochastic indicator is oversold, so the buyers have peace of mind in that direction. The other bullish sign comes from the candlestick formation. The previous weekly candlestick closed as a doji. Dojis are reversing signals and this week's candlestick looks bullish so far.
The other major cryptocurrencies have been reversing and are climbing too. Bitcoin broke the support at $6,000 two weeks ago, but it has climbed back above that level and so far it has climbed nearly $1,000 from the lows. So, this is a broad move across the entire crypto market, but the picture looks a bit better for Litecoin buyers since the chart pattern is the perfect reversing setup.