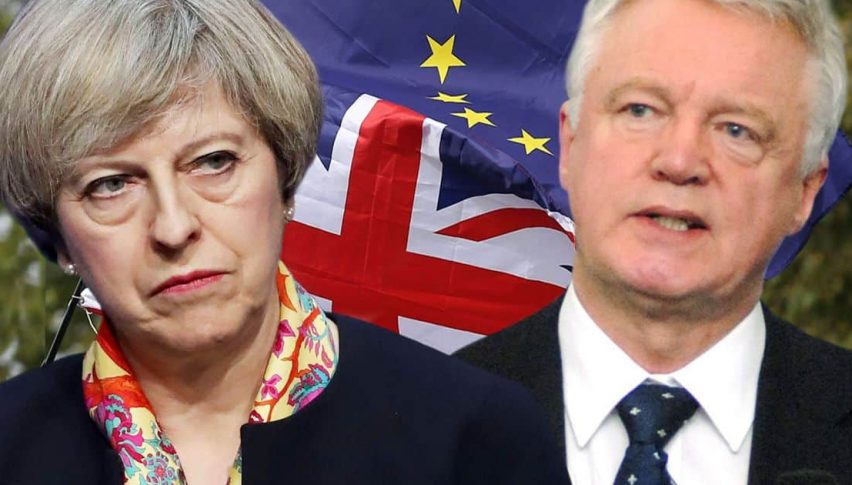 GBP/USD Rallies as PM May Keeps Her Post
The USD continues to slide further today. The Aussie is making the best of it, but the GBP is not too far behind. GBP/USD opened with a gap higher last night but it retraced lower earlier this morning. Although, the pullback lower stopped right at the 20 SMA (grey) on the hourly chart.
That moving average has provided support previously and it held the decline again this morning. After stopping there, GBP/USD popped higher again and climbed about 70 pips pretty quickly.
Jumped off the 20 SMA
The reason for this latest surge was the Brexit rhetoric. As we know, Brexit is getting closer and the Prime Minister May is pursuing a soft Brexit approach. Some people in her cabinet and in her party are not exactly in accordance with her on soft Brexit.
Earlier this morning, David Davis who has recently resigned from his post as the Brexit Minister said that the UK is giving away too much too easily, hence his resignation. Although, he added that it is not up to him whether other ministers should resign.
There are more positive comments from him. He said that Theresa May is a good PM and she can survive his resignation. Jacob Rees-Mogg who is another pro-Brexit lawmaker said that they are not going to push for a confidence vote on PM May at the moment.
That has improved the sentiment for GBP pairs as it eases some nerves regarding the UK government. If May stays in power, it means that soft Brexit will be and it seems like all the Brexit voices in the UK are falling in line with this agenda. As a result, the GBP is climbing higher and I expect it to continue in the same direction for some time, until new troubles resurface again for Theresa May.