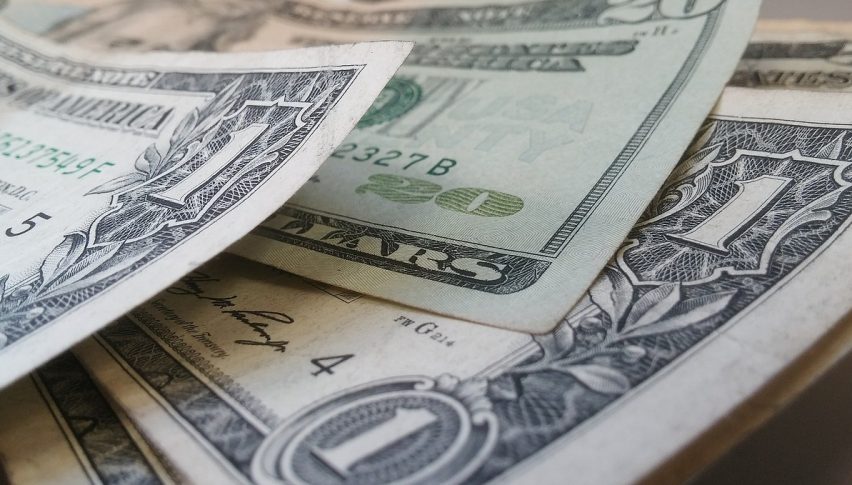 Markets on Wednesday: USD Still Can't Gain Momentum
The USD fell back down after Monday's short-lived run-up. It was another relatively quiet day on the data front and markets appear to want to wait for the headlines events towards the end of the week.
On Wednesday we get a look at Aussie CPI, which will be the highlight of the Asian session. Expectations are for a QoQ figure of 0.5% and an annual rate  of 2.2%. While the trimmed mean is expected to be 1.9% YoY. Which is just a tick south of the RBA's target band of 2-3%.
Later in the day, EU officials will be heading to Washington to discuss the tariff situation with the US. The suggestion is that they want the steel and aluminum tariffs lifted, but it doesn't seem like the US President is all that interested at the moment.
And finally how can we forget Bitcoin. The digital currency soared on Tuesday, pushing through the $8,000 barrier in what was a 6-7% jump.
The USD Grinding
The resistance level at 95.50 is still the primary focus to the upside. On the charts, we can see that price is following along the trendline relatively well.
I feel that it is a good opportunity to be buying these dips as 95.50 is the high volume area and price will continue to get sucked towards it.
The main risk factor this week is a poor showing on GDP on Friday. That coupled with a random tweet from the US President. So while we have these relatively quiet conditions, buying these dips is a strategy I like.