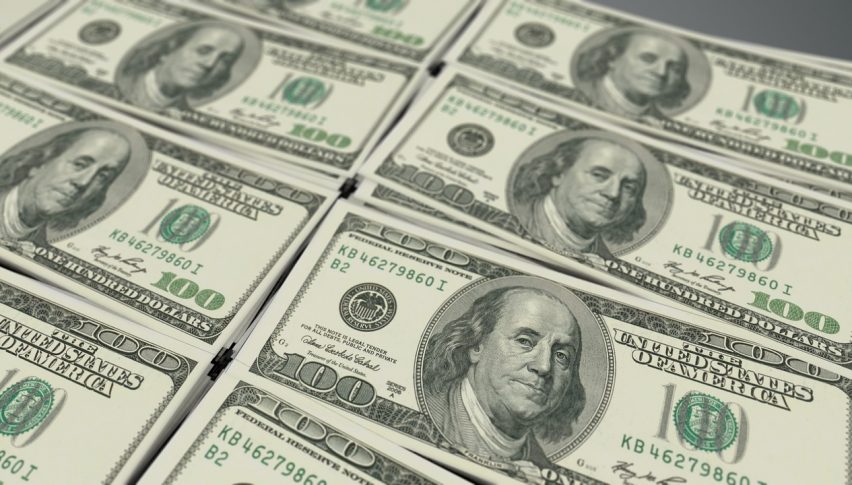 USD Has Another Crack at Resistance
The USD has been up and down all week. Once session up the next down. However, the trend at least still remains to the upside.
Yesterday we saw some mixed PPI data out of the US, which it appears hasn't impacted the Greenback too badly. The monthly figure came in flat versus 0.2% expected.
Meanwhile, the jobs market continues to be strong, with a little bit of a beat in US employment claims.
On Friday, we have arguably the most important announcement of the week, with US CPI. A strong result might well see us follow through and break higher. However, given the weak PPI, that might be a stretch.
The USD is Grinding Higher
The resistance level at 95.50 was tested yesterday for the fifth time and it appears that this might be the one to gain some steam. So far at least.
Like I said, data will be important today, as we haven't had much in the way of a catalyst all week.
Technically we are clearly in an ascending triangle pattern, making a series of higher lows. So it feels as if it is just a matter of time before we can break out.
If we do get a runner, I'm looking at 96.20 as my first upside target.