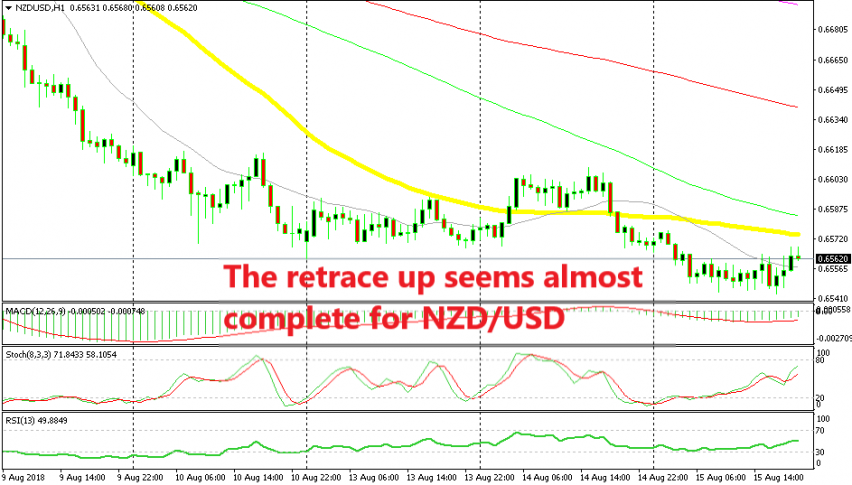 Shorting the Retrace in NZD/USD
Until yesterday, AUD/USD was the weakest of the commodity currencies, but the pickup in wages in Australia has discouraged some of AUD sellers. So, the NZD and the CAD have turned out to be the weakest com dolls today. The CAD took a hit from the large increase in US Oil inventories as well today.
We already have a sell forex signal in AUD/USD but we decided to take our chances on NZD/USD. We just opened a sell signal on this forex pair hoping to see it reverse back down and continue the downtrend. After all, retraces higher have been pretty weak for nearly a week so this already looks like the end of the retrace.
As you can see from the hourly chart above, NZD/USD is nearly oversold as the stochastic indicator approaches the top of the window. If history is to repeat itself as the chart suggests, this pair should reverse down pretty soon. The 50 SMA (yellow) stands right above the current price by a dozen pips, just in case the buyers continue to push higher. The 100 SMA is approaching fast as well, so it will add additional strength to the resistance.