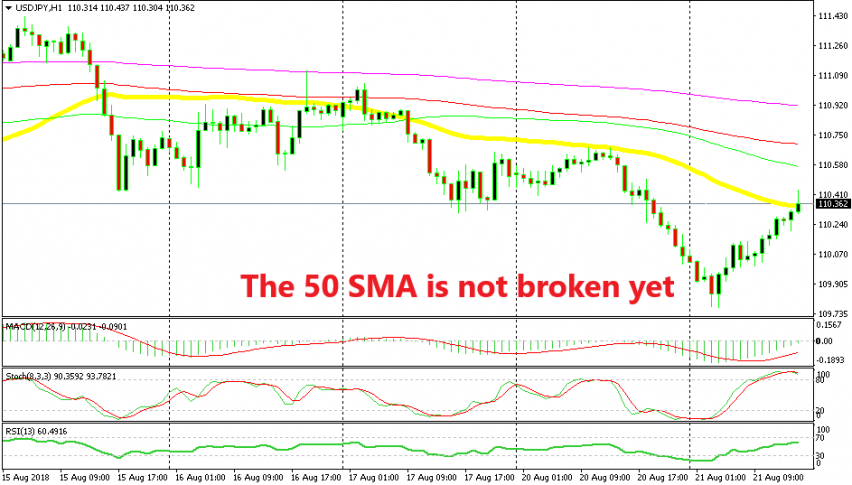 Selling the Pullback in USD/JPY, Again
The Japanese Yen has been in demand in recent weeks as the risk element increases due to trade disruption fears. As a result, the safe haven currencies have received some decent bids, therefore USD/JPY has traded on a bearish trend for some time.
We have had quite a few successful sell signals in this forex pair. The last two trades that I can recall from this pair were opened late last week and yesterday. Both of these trades were sell signals and the main indicator which we based them on has been the 50 SMA (yellow).
We haven't opened the trades just like that; we have waited for a retrace to take place and be complete before pulling the trigger. The situation looks pretty similar today.
The stochastic indicator is well overbought and the RSI will be overbought soon. The price is also back up at this moving average now and it seems like this moving average is providing resistance once again. The price has pierced the 50 SMA but the candlesticks should close above it so it can be considered a proper break.
Judging by the price action, it seems that this hourly candlestick might close below the 50 SMA. That would be a great sign for sellers, although we have already opened another sell forex signal so hopefully we will see a reverse take place soon on this pair.