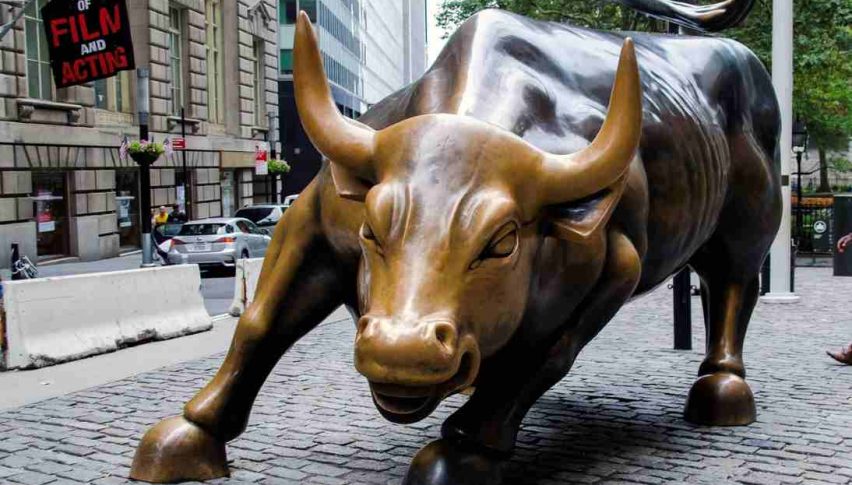 U.S. Economy On Fire, GDP Comes In At 4.2%
During today's U.S. pre-market hours, more good economic news hit the wires. A strong revision to GDP (Q2) has been the story throughout the Wall Street open, throwing a bit of a curveball at traders. As of yet, the markets are non-committal on the news. U.S. indices are near flat, trading very near all-time highs.
The U.S. Economy Is In Good Shape
This morning brought the release of the much anticipated U.S. GDP (Q2) revisions. Many in the financial community, including myself, expected the number to be reduced to 4.0%. The opposite occurred, with the U.S. economy growing faster than expected. Here is a look at the hard data:
Event                                                            Actual         Projected      Previous
U.S. GDP, Annualized (Q2)                            4.2%              4.0%                  4.1%
U.S. GDP Price Index (Q2)                             3.2%               3.0%                  3.2%
Core Personal Consumption (Q2)                 2%                   2%                     2%
No doubt about it, the U.S. economy is cooking. 4.2% Annualized GDP is a lofty figure, indicative of a strong summer season. Can the U.S. continue this pace into the fall and winter months?
Throughout the summer, I have talked about the lagging U.S. real estate sector in-depth. Today brought even more reason for pause, with disappointing MBA Mortgage Applications (Aug 24) and Pending Home Sales (MoM, July). Even though the yearly Pending Home Sales statistic came in stronger than expected, the majority of real estate metrics are consistently negative. This situation may change, but it certainly has ominous overtones heading into the North American fall/winter months.
S&P 500 Technicals
The September E-mini S&P 500 futures contract is hanging tough near the 2900.00 handle. The NASDAQ has already posted fresh all-time highs for the session. It appears that the E-mini S&Ps may be ready to follow suit.
Overview: The surprise 4.2% U.S. GDP (Q2) figure has traders on their back foot. Even though it is a positive number, the markets are taking their time in evaluating exactly what it means. As the session moves forward, I expect positive sentiment to prevail, driving the U.S. indices to fresh all-time highs.
Stock markets are looking very bearish today, with bank shares leading the way down as the fears resurface again
4 weeks ago