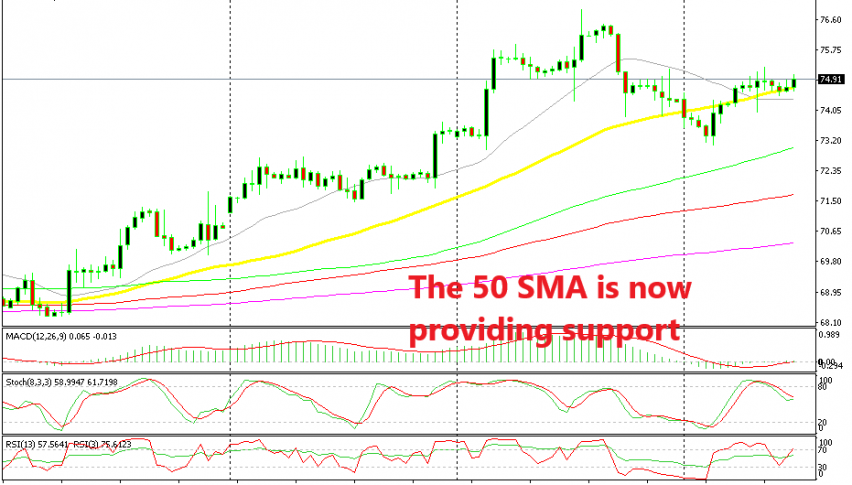 The Retrace in Crude Oil is Over, the Buyers are back in Control
Crude Oil made a decent retrace by the end of last week, and this continued during the Asian and European sessions yesterday. The deteriorating market sentiment was the main reason for the pullback in Oil prices during this period.
But, that period is now over and the retrace has ended for oil. If you switch to the daily chart, you can see that the retrace wasn't complete on that time-frame. But, the buyers didn't wait for the pullback to be over, which shows that they were waiting patiently to jump in a trade.
On the H4 chart, we see that the price found some support at the 50 SMA (yellow) last weekend, when Crude Oil was on the way down. That moving average got broken yesterday but the price reversed to bullish around midday and it broke back above that moving average.
Today, we see that WTI Crude Oil is finding support at the 50 SMA. The sellers had a few attempts at breaking below the 50 SMA again, but the buyers kept their cool and they are pushing up again. This shows that the buyers remain in control so we remain bullish on Oil as well.
If you want to trade Oil, you better wait for a retrace down and then go long, because it would be dangerous to try and go short on Oil right now.