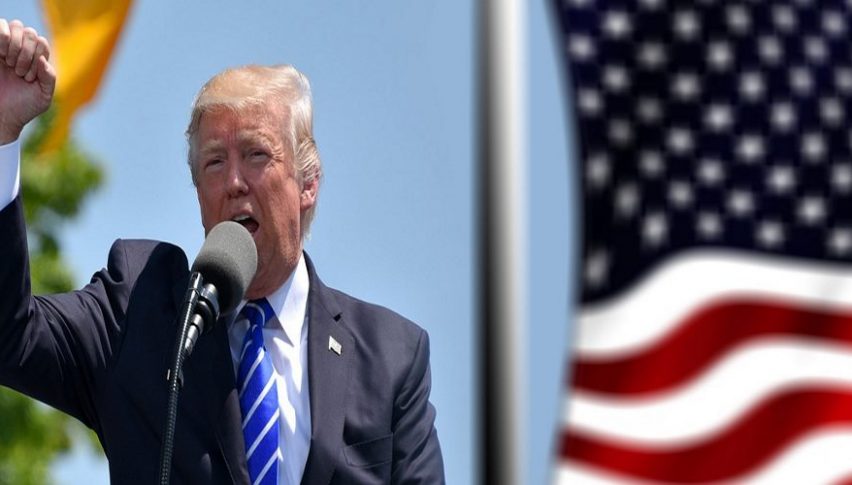 U.S. Indices Falter After A Big Tuesday Session
The U.S. indices are struggling early in the session, with both the DJIA and S&P 500 giving back some of yesterday's gains. A strong late-session breakout developed on Tuesday, sending U.S. indices much higher on the close. The result was a key Fibonacci retracement level being put to the test. For now, traders are taking a cautious approach to Tuesday's rally ahead of the FOMC Minutes at 2:00 PM EST.
Earlier, metrics from the U.S. housing market came across the news wires. The numbers were negative, very much in line with the recent weakness in American real estate. Today's reports dealt with Housing Starts (Sept.) and Building Permits (Sept.), both of which underperformed.
A few hours ago, President Trump took to Twitter to laud Tuesday's stock market rally and JOLTS Job Openings statistics. The comments may have been a bit premature as the DJIA and S&P 500 are trending to the red. No matter, I expect to see more from Trump on the economy later today as the FOMC Minutes from September's meeting become public record.
U.S. Indices: S&P 500 Technicals
Tuesday morning I issued a trade recommendation for the December E-mini S&P 500. It was a sell from just beneath the daily 38% Current Wave Retracement (2801.00). The tight play was a breakaway loser, with bids sweeping E-mini S&P 500 futures higher on yesterday's close.
Overview: At the moment, it appears that the daily 38% retracement is setting up as valid resistance. Price is trending beneath this level, running toward the value area of 2775.00-2750.00.
Until price establishes a foothold above the 2800.00 level, I will maintain a bearish bias toward the December E-mini S&P 500. Despite Tuesday's breakout rally, the daily downtrend remains intact.
Stock markets are looking very bearish today, with bank shares leading the way down as the fears resurface again
1 month ago