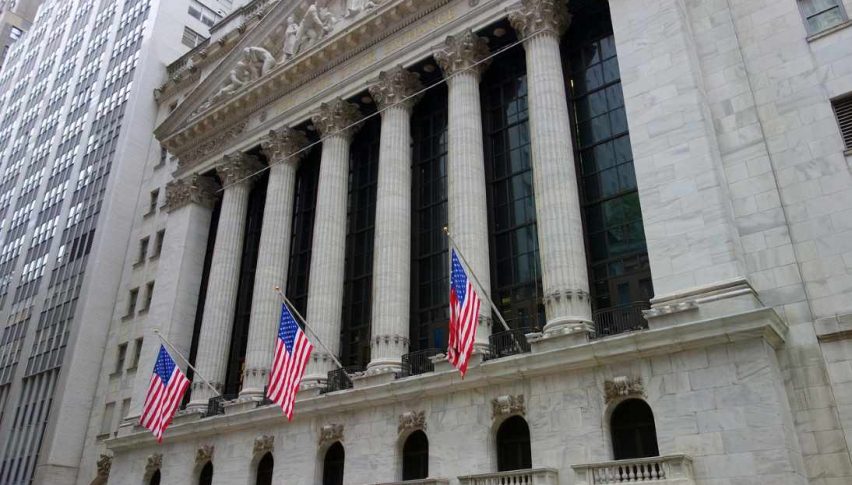 U.S. Stocks Extending Losses On Wall Street Open
It has been a theme all week long: investors are becoming skittish toward U.S. stocks. Another red open has cut into the gains of early November, prompting many analysts to call for correction. As of now, it appears they may be onto something. The U.S. indices are driving into the red yet again, as equities traders take a bearish stance going into Q4 2018.
The big news this morning has been the release of Retail Sales (October) and the Philadelphia FED Survey (November). Here is a quick look at this morning's data:
Event                                                  Projected    Actual
Retail Sales (MoM, Oct.)                       0.5%            0.8%
Philadelphia FED Survey (Nov.)            20.0           12.9
This set of numbers is decisively split, featuring positive Retail Sales and a lagging manufacturing sector. Typically, it is best to take academic measures such as the Philadelphia FED Survey with a grain of salt. However, this one FED number that has dramatically underperformed expectations ― the fallout on today's equities trade may turn out to be substantial.
U.S. Stocks On The Retreat: December E-mini DOW Futures
At press time, the DJIA is off more than 150 points and the December E-mini DOW is falling accordingly. After breaking through downside support earlier this week, the E-mini DOW is trading beneath 25000.
For the remainder of today's session, there will be two numbers on my radar:
Resistance(1): Daily SMA, 25065

Support(1): 62% Current Wave, 24920
Overview: One has to begin seriously questioning the validity of the long-term uptrend in U.S. stocks. For the moment, manufacturing numbers are consistently sliding and inflation is on the march. As a result, the FED is poised to raise rates and political uncertainty regarding the split U.S. government has investors ready to put the brakes on long positions.
Day by day, it appears that gold and debt instruments are gaining favor. While 2019 is still a month away, signs of a brewing bear market are coming to the forefront.
Stock markets are looking very bearish today, with bank shares leading the way down as the fears resurface again
4 weeks ago
Safe havens such as Gold and the JPY have been taking advantage of the financial troubles with the ban king system and lower FED rate odds
2 months ago