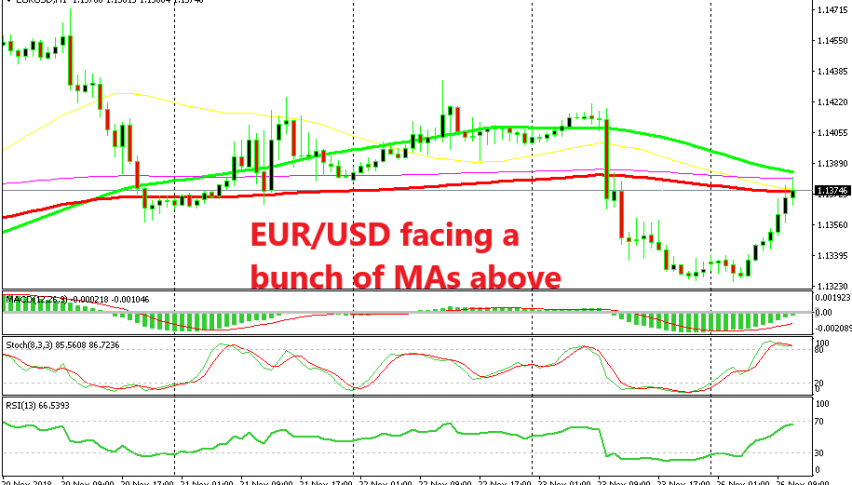 Selling the Pullback in EUR/USD Ahead of Draghi's Speech Later on Today
The market sentiment feels better this morning on talk that Italian politicians have agreed to lower the deficit for next year's budget. As a result, safe haven currencies have been declining, while risk currencies have been climbing higher this morning.
EUR/USD has been leading the way today since it is the main currency involved in this small war between the European Commission and the Italian government. This forex pair has climbed around 60 pips higher from overnight lows.
We saw this as a good opportunity to go short on EUR/USD and open a sell forex signal. The H1 chart is well overbought as stochastic and RSI indicators show at the bottom of the chart while the main trend is still bearish. Also, a bunch of moving averages are standing above the price, which will provide resistance for EUR/USD buyers.
So, the retrace is complete. Besides, the main issues still remain for the Euro, such as Brexit and a softening economy as we have seen from the recent economic data from the Eurozone. The President of the European Central Bank (ECB) is going to hold a speech this afternoon and he is likely to acknowledge the recent weakness, which will turn the Euro down again.