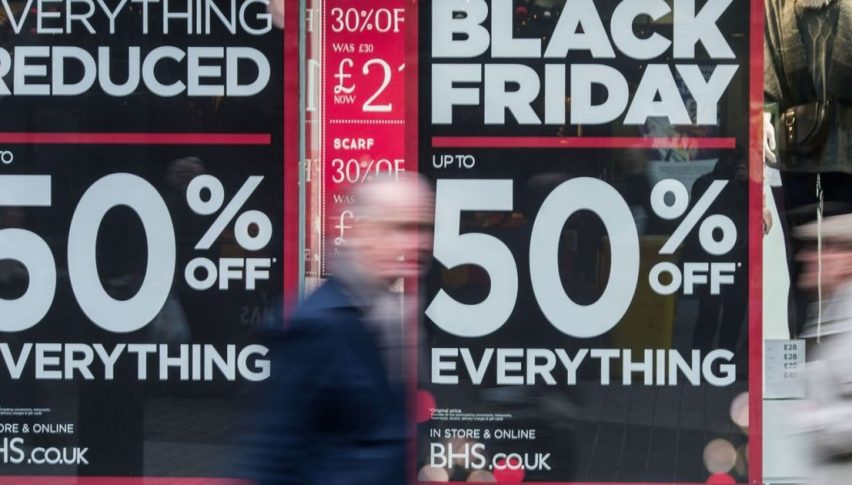 Economic Events Outlook, Dec 14 – US Retail Sales & European PMI on the Cards
Posted Friday, December 14, 2018 by
Arslan Butt
• 2 min read
Good morning, traders.
At this time of the year, most of the market participants tend to take an extended break from forex trading, because it is very hard to generate profits over the Christmas and New Year holiday season. The market lacks trading volume and volatility which is why the price action is rarely seen. That being said, global financial markets mostly traded muted during the Asian session but we may see some action during the European & the New York sessions today.
In this update, we are gonna discuss the US retail sales as well as the services & manufacturing PMI figures from the Eurozone.
Watchlist – Key Economic Events Today
Eurozone – EUR
PMI stands for Purchasing Managers' Index and it's a leading indicator of economic health. Businesses respond promptly to market conditions, and their purchasing managers carry perhaps the most current and relevant insight into the company's view of the economy.
These figures are compared to the benchmark rate of 50. Above 50 indicates industry expansion, below indicates contraction. Actually, the major global economies are releasing this figure well above 50, which is why it's becoming hard for investors to understand its impact on the currency market.
Let's take a look at the today's scheduled PMI figures:
French Flash Manufacturing PMI – The figure is due at 8:15 (GMT) with a forecast of 50.7 vs. 50.8 during the previous month.
French Flash Services PMI – It's releasing at the same time as manufacturing PMI and it's also expected to drop slightly from 55.1 to 54.8.
German Flash Manufacturing PMI – The data will be released at 8:30 (GMT) with a neutral forecast of 51.8 vs. 51.8. Germany being a major business hub gets more attention when compared with others.
German Flash Services PMI – It's scheduled with a forecast of 53.4, slightly above the previous month's figure of 53.3.
Flash Manufacturing PMI – The figure is coming out at 9:00 (GMT) and it's also expected to rise from 51.9 to 51.8.
The single currency Euro can remain under selling pressure as most of the figures are forecast negatively. European services and manufacturing PMI figures have dropped since the beginning of 2018, which is the main reason why ECB feels hesitant to raise the interest rates.
US Dollar – USD
Retail Sales m/m – The Census Bureau is due to release the retail sales data at 13:30 (GMT). It's the primary gauge of consumer spending, which accounts for the majority of overall economic activity. In November, retail sales surged sharply by 0.7% vs. the forecast of 0.5%.
This month, economists are expecting a 0.2% rise in retail sales and 0.1% rise in core retail sales. Both figures are negative and can place bearish pressure on the Greenback today. For all the newbies out there, a higher number of sales leads to higher inflation and growing economy. So, the positive data will be good for the Greenback.
That's it for now, see you guys again with technical setups and forex trading signals. Good luck!
Yesterday the CPI numbers from European countries showed a slowdown, so today's headline Eurozone inflation numbers should be soft as well
1 day ago