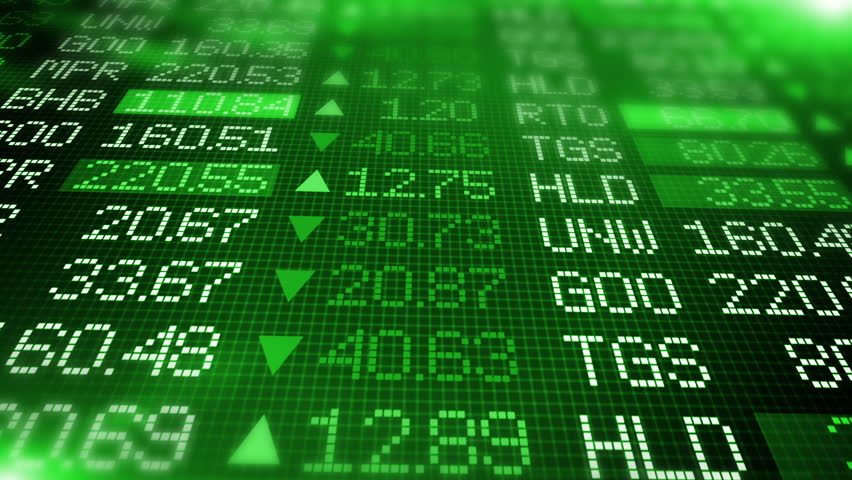 US Session Forex Brief, Jan 18 – Safe Havens Suffer as Sentiment Shifts to Positive Today
Just like Gold has been shifting from bearish to bullish and vice versa everyday, the sentiment in financial markets has been shifting as well. Yesterday, we saw a run for safe havens during the Asian and the European session as Gold moved higher while USD/JPY moved lower. They reversed during the US session as sentiment started to improve and today we see that the sentiment has improved considerably.
Stock markets have turned bullish today after losing 200-300 points yesterday. They're up around 500 pips/points since they bottomed out yesterday. USD/JPY has also turned bullish and has climbed around 50 pips, while Gold finally broke out of the narrowing triangle and has lost around 100 pips today. This shows that the sentiment has turned positive in financial markets. Safe havens are down while risk assets are up.
This improvement in the sentiment hasn't come from the data because the figures from Japan were pretty weak during the Asian session, while the retail sales report form the UK was really bad confirming the declining trend after the jump in November, which was because of Black Friday sales. Odds of a second Brexit referendum have gone up now and even Nigel Farage predicts another referendum, so it looks like this is the main reason for the improvement in the sentiment. Well, let's see if this lasts, which I don't think it will.
The European Session
Swiss PPI – Producer price index declined by 0.3% in November in Switzerland and they were expected to decline by 0.1% in December. Although, today's report showed that producer prices fell by 0.6% that month. Oil and energy prices, perhaps?
Eurozone Current Account – The current account figures for October beat expectations when they came at 23 billion Euros on the report released last month. That figure was revised higher today to 26.8 billion. Trade balance surplus was expected to cool off in November at 24.1 billion, but it missed expectations as the actual number came at 20.3 billion Euros.
German Government on Brexit – The German Government spokesperson held a speech on Brexit early this morning saying that the EU 27 will act as one on Brexit and it is up to the British to make the next move. He closed it by saying that Merkel and May spoke by telephone yesterday, although no further comments if they agreed on anything.
Boris Johnson on Brexit – BoJo said earlier today that big UK firms have held down wages with immigration, that the UK should have independent trade policy and that the government should devolve fiscal power to cities. The way things are going, it seems like Britain will end up a feudal state.
Theresa May on Brexit Again – Theresa May's spokesperson commented, saying that she had constructive talks with Merkel which we heard from the Germans. May to continue to speak to EU leaders and she is set to meet some cabinet colleagues today. Same old, just meeting and talking to everyone without results.
UK Retail Sales Report – The retail sales report for December showed a 0.9% decline which is bigger than expected. Core retail sales declined by a massive 1.3% against -0.6% expected. Year-on-Year, headline retail sales came at 3.0% against 3.6% expected, while core sales which leaves out autos and fuel, came at 2.6% against 3.8% expected.
The US Session
Canadian CPI Inflation – The consumer price index report from Canada was released just a while ago. Headline CPI declined by 0.1% in December against -0.4% expected. Core CPI declined by 0.2%, although CPI excluding food and energy grew by 0.1% instead. Year-on-Year CPI moved higher though to 2.0% from 1.7% last month and against 1.7% expected. Core common remained unchanged at 1.9% against 1.9% prior, core median ticked lower to 1.8% against 1.9% previously, while core trim CPI came at 1.9% as expected. This repot leans slightly towards the positive side.
FED's Williams Speaks – Federal Reserve Bank of New York President John Williams is due to speak about the economic outlook and monetary policy at the New Jersey Bankers Association's Economic Leadership Forum. Audience questions are expected, so this will be interesting and it might have a decent impact on the USD.
US Capacity Utilization Rate – This is the percentage of available resources being utilized by manufacturers, mines, and utilities. It is expected to tick higher to 78.6% in December from 78.5% in November.
US Industrial Production – Industrial production jumped 0.6% higher in November as last month's report showed. Although, the previous month was released to -0.2%. Today's figures which will be for December are expected to show a 0.2% increase.
US Prelim UoM Consumer Sentiment – Consumer sentiment remains pretty robust but it has been softening since it peaked at 100.8 points in September. Although last month came above expectations which might reverse the declining trend. But, today the sentiment is expected to move lower again to 97 points, but let's not judge too early.
US Prelim UoM Inflation Expectation – Inflation expectations ticked lower to 2.8% in September from 2.9% in August. They ticked lower again last month to 2.7%, so the trend is softening slowly. Although, let's see how this month's number will be because there are no expectations for this indicator.
Trades in Sight
The trend has turned bullish for this pair
The retrace lower seems complete
The 50 SMA should provide some support
EUR/USD is getting pushed lower by the 20 SMA
The trend has turned bullish for GBP/USD since the forex market opened this year. Brexit seems to be heading towards another referendum which has improved the sentiment for this pair and for the most markets.
This pair reached 1.30 yesterday and reversed back down exactly at the pip. Although, the retrace lower seems complete now since stochastic is oversold, while the 50 SMA (yellow) should provide some support. It's not the perfect chart setup, but it is pointing to a bullish reversal soon.
In Conclusion
We are heading towards the end of the week. The sentiment is still slightly positive as Gold continues to slip lower while stocks continue to climb. Although, I don't expect much for the remainder of the day and FED's Williams is not moving the markets as he has already started to speak.