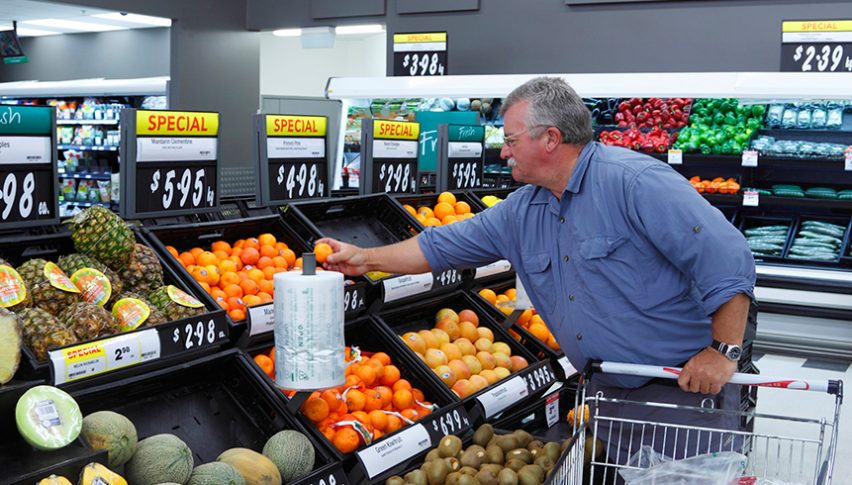 NZD/USD is Running Away With a One Point Gain in Inflation
Last night towards the end of the US session, the consumer price index (CPI) report from New Zealand was published. This report from the Statistics Office New Zealand was for Q4 2018 and inflation was expected to fall flat at 0.0% in the fourth quarter after a 0.9% jump in Q3, while the year-on-year inflation was expected at 1.8%.
A couple of hours later, the Reserve Bank of New Zealand also released its inflation report. I missed that report last night, but I see that the NZD is higher against all majors this morning, with NZD/USD nearly 100 pips up. This suggests that the CPI inflation report last night must have been pretty impressive, right?
Well, it wasn't bad but it wasn't anything to get too excited about either. The Q4 inflation came at 0.1% against 0.0% expected, while the YoY CPI remained the same as previously at 1.9%, against 1.8% expected. Then, the inflation report from the RBNZ showed core inflation at 1.7% as previous.
So, no change in the annualized CPI figures and only a 0.1% increase in inflation for Q4 of 2018. Yet, the NZD is nearly 100 pips higher this morning and it has dragged the Aussie higher with it. I suppose the market was preparing to see some weak numbers last night, so this is just a relief rally.
Although, nothing has changed overall fundamentally. The economy remains where it was as well as inflation, while the trade tensions between the US and China are still far from over, with the Huawei case likely to complicate things further. Therefore this surge in NZD/USD might be a good opportunity to look for a place to sell, although we will let this pair run its course before getting in on the short side.