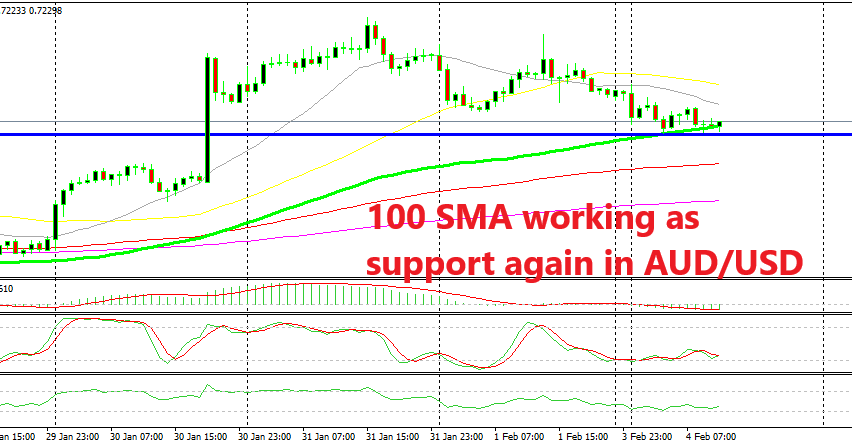 Getting in on the Bullish AUD/USD Trend
Commodity currencies have been trading on a bullish trend since the beginning of January as the the sentiment improved in financial markets. Stock markets have made a bullish turnaround during this time as well, so risk assets have been in demand.
The economic data from Australia and New Zealand hasn't been particularly positive during the last month or so. But, these two economies haven't shown as much weakness as the other regions of the globe, such as the Eurozone, Canada or the UK.
Inflation has also been holding up well in these two Pacific countries during January, so they haven't had a reason to turn bearish. The trade war between the US and China is not over yet, but it is going in the right direction as both parties continue negotiations, which has improved the sentiment further for the commodity currencies.
Although, we have seen AUD/USD and NZD/USD retrace lower in the last two days. The Aussie has lost around 70 pips since Thursday afternoon, but it has reached the 100 SMA (green) on the H1 chart time-frame now as you can see from the image above. This moving average has been providing support and resistance before and it seems like it is working as support again now.
The previous resistance has now turned into support
Switching to the H4 chart timeframe, we can see that AUD/USD is already overbought as the stochastic indicator shows. Besides that, the area around 0.7220 used to be resistance before and it seems as it is turning into support now. So, both charts as well as fundamentals point to a bullish reversal, and we decided to go long from here on AUD/USD.