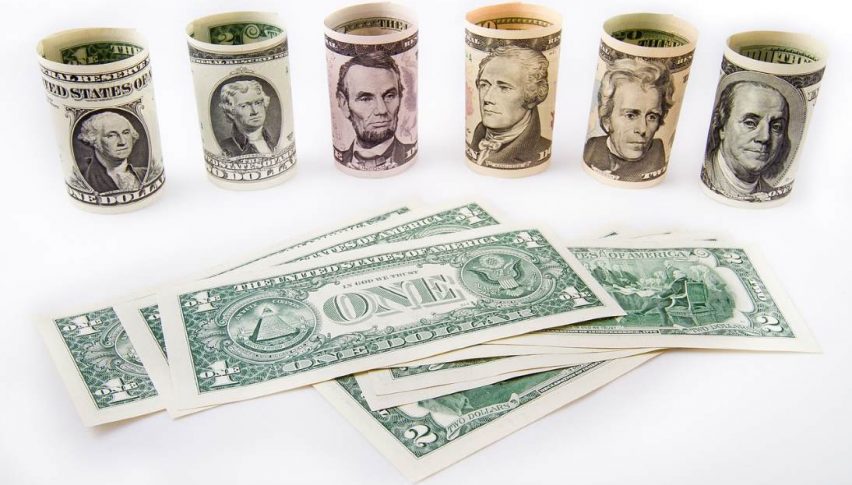 USD Getting Pounded Vs The Majors
The USD is getting blasted across the majors as the second round of U.S./China trade negotiations kicks off. The positive sentiment of last week is fading fast, with the British pound, Euro, Swiss franc, and Australian dollar in bull mode vs the Greenback.
Today's weakness shown by the USD has prompted investors to back off of U.S. government debt. Here are the results of U.S. T-bill auctions that took place a bit earlier:
Event                                  Actual    Previous
3-Month                             2.395%      2.400%
6-Month                             2.455%      2.450%
It is tough to argue that the new kinder, gentler FED hasn't prompted negative sentiment toward the USD. For the time being, values are on the move south in anticipation of tomorrow's likely dovish FOMC Minutes.
The USD Struggles Mightily Vs The Majors
In a Live Market Update from Monday, I issued a long trade recommendation for the USD/CHF. The play has gone live and is currently under significant pressure.
Overview: Given the extremely bearish intraday participation, the USD/CHF long may turn out to be a tough trade to win. However, par value will tell the tale ― if price breaks beneath 1.0000 with vigor, then the stop loss at 0.9987 will be washed out in short order.
The good news is that the forex is alive and well, featuring heavy participation. This may not be the case tomorrow, as currency players often elect to play it safe ahead of the FOMC Minutes release. In the event that things slow down considerably in the coming 24 hours, the use of reduced leverage to successfully navigate choppy trading conditions will be ideal.