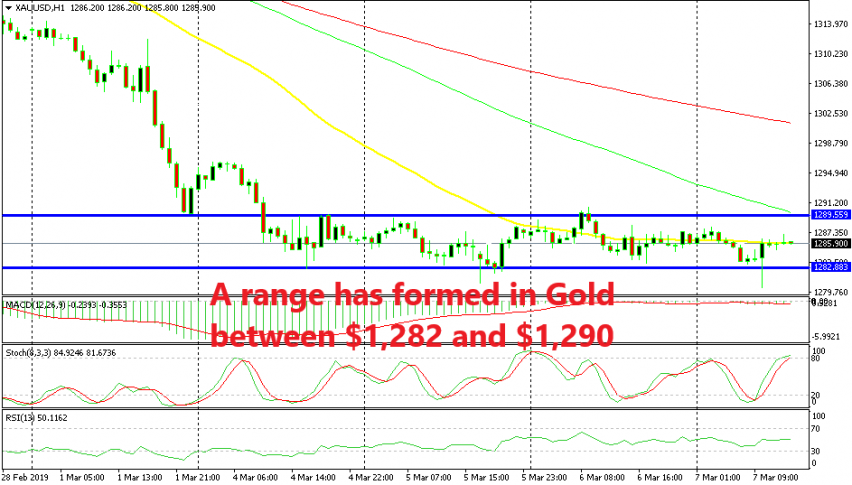 Simple Trade in Gold as it Forms a Tight Range After the Big Fall
GOLD made a major reversal two weeks ago at $1,346 after forming an upside-down hammer candlestick which is a strong reversing signal. The reversal came as a bit of a surprise nonetheless because Gold had been on a bullish trend since last September and it gained more pace, breaking some major resistance indicators in January and February.
But, the reversal was swift and the decline has been pretty fast in the last two weeks. Gold has lost all the gains from the last two months and has fallen back below the major resistance level at $1,300. Now, Gold is trading below $1,290 although this week the downtrend has stalled, for now.
This week Gold has traded between $1,282-3 and $1,290 more or less. So, we can see that it has formed a range this week between these two levels, which seems pretty narrow considering the big move we have seen in previous weeks. But, it's enough to trade, since it means a 70-80 pip range.
Ranges are simple to trade, buy at the bottom with the stop below the bottom line and sell at the top with a stop above the resistance, targeting the opposite side, so don't complicate it too much if you are trading GOLD.