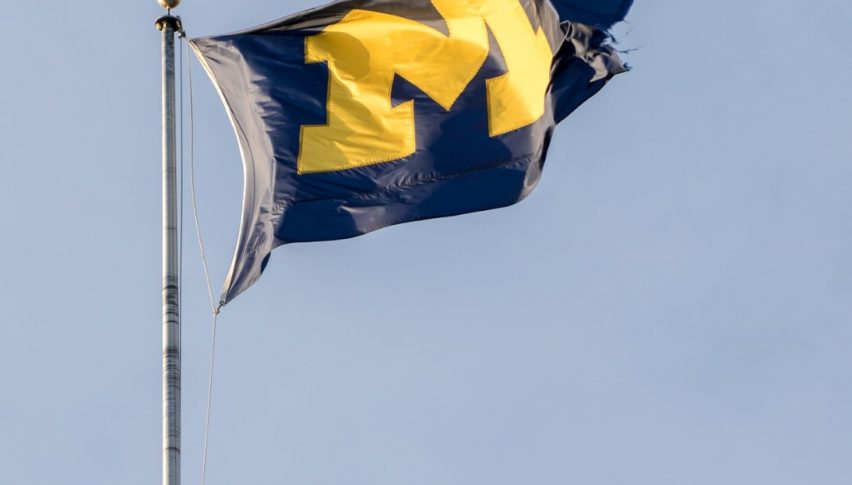 UM Sentiment Index Comes In Positive
The opening hour of trade on Wall Street has been a good one. The three primary indices are slightly mixed, with the DJIA (-8), S&P 500 (+7), and NASDAQ(+50) experiencing moderate participation. One reason for optimism was this morning's release of the University of Michigan (UM) Consumer Sentiment Index for March. The number eclipsed expectations, suggesting that Americans are confident in the state of the economy.
In addition to the UM Sentiment index, there were a few other U.S. metrics released today. Worthy of note were month-over-month increases in Industrial Production (MoM, Feb.) and JOLTS Job Openings (Jan.). While not primary market movers, these numbers have set a positive tone for today's U.S. session.
UM Sentiment Index Brings Action To The S&P 500
It stands to reason that today's UM Sentiment Index would give stocks a bump north. Thus far, this has not been the case. Since its release about ½ hour ago, the June E-mini S&P 500 has fallen from previous levels. However, this market is in positive territory and in the vicinity of new yearly highs.
Here are the levels to watch for the remainder of the session:
Resistance(1): Yearly High, 2825.75

Support(1): Daily SMA, 2790.25
Overview: The S&P 500 remains very much in bullish territory following a solid week of gains. Given the struggles of Boeing and the DJIA, the S&P 500 has become a better pick for those wishing to be long U.S. stocks.
For the near future, it is best to be long the June E-mini S&Ps or SPX until proven otherwise. Until we see these markets trade beneath a previous session low, they will be in a position to post fresh yearly highs.
Stock markets are looking very bearish today, with bank shares leading the way down as the fears resurface again
1 month ago
Safe havens such as Gold and the JPY have been taking advantage of the financial troubles with the ban king system and lower FED rate odds
3 months ago