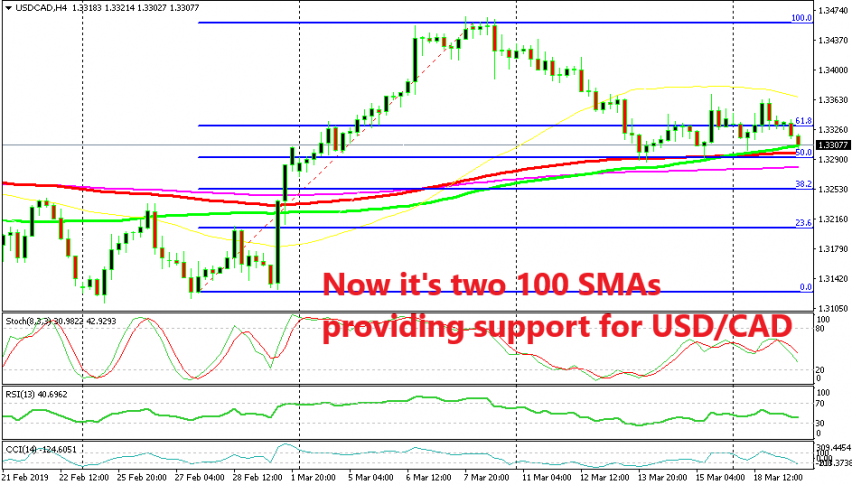 Two 100 SMAs Continue to Provide Support for USD/CAD
Last week was pretty bearish for USD/CAD. This pair retreated nearly 180 pips lower from the highs on the previous Friday, although that retreat now looks more like a retrace of the bigger uptrend which took place the previous week as this pair climbed around 330 pips.
So, the retrace lower is around half the size of the previous bullish move, which means 50% of the Fibonacci retracement levels. That Fibo level is important and it is helping provide support for USD/CAD, but the main job is being carried out by moving averages.
The 100 smooth MA (red) provided support twice last week and this pair bounced more than 80 pips higher last Friday. Now, the 100 simple MA has joined in and it is adding more strength to that area around 1.3290-1.33. The stochastic indicator is also nearly oversold, but not quite yet. I would go long if stochastic was oversold now, so I will wait until it becomes oversold.
By that time the price would probably have reached the 100 smooth MA (red) which lies 10 pips lower and it is a better place to go long from. Hopefully, Crude Oil will start to retrace lower as well because it has been pretty bullish this week, helped by OPEC rhetoric on keeping production in check.