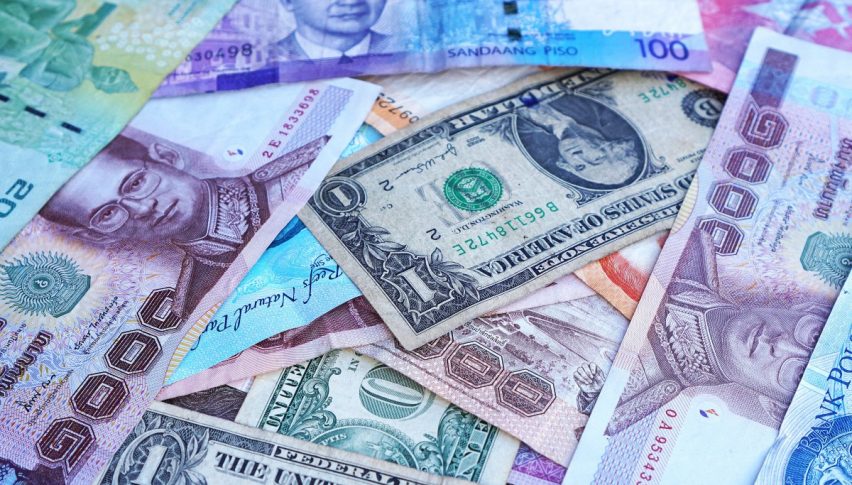 Daily Briefing, March 22 – Series of European PMIs & Canadian Inflation on the Radar
Posted Friday, March 22, 2019 by
Arslan Butt
• 2 min read
On Friday, the US dollar slid against a basket of currencies while Sterling rose slightly on news that Prime Minister Theresa May had acquired a bit more time to determine when and how Britain exits from the European Union.
On Friday, the market awaits a series of manufacturing and non-manufacturing events from the Eurozone.
The Canadian dollar can offer an excellent trade opportunity on the release of Inflation rates.
EUR/USD – It's all about Manufacturing & Services PMI's today
The EUR/USD currency pair tumbled over 100 pips in the wake of a stronger dollar. The single currency Euro is steady as the traders turn cautious heading into the flash manufacturing and services PMI releases from across the Euro area economies.
The thing is, crumbling Eurozone economy continues to remain the central concern for global markets amid continuing Brexit uncertainty.
EUR/USD is gaining support above $1.1341, the previous resistance level. The new 4-hour candle close is a bullish engulfing pattern which signifies a firm buying intention of investors.
So, we can expect EUR/USD to continue trading higher until $1.1435, while the support remains around $1.1330 area.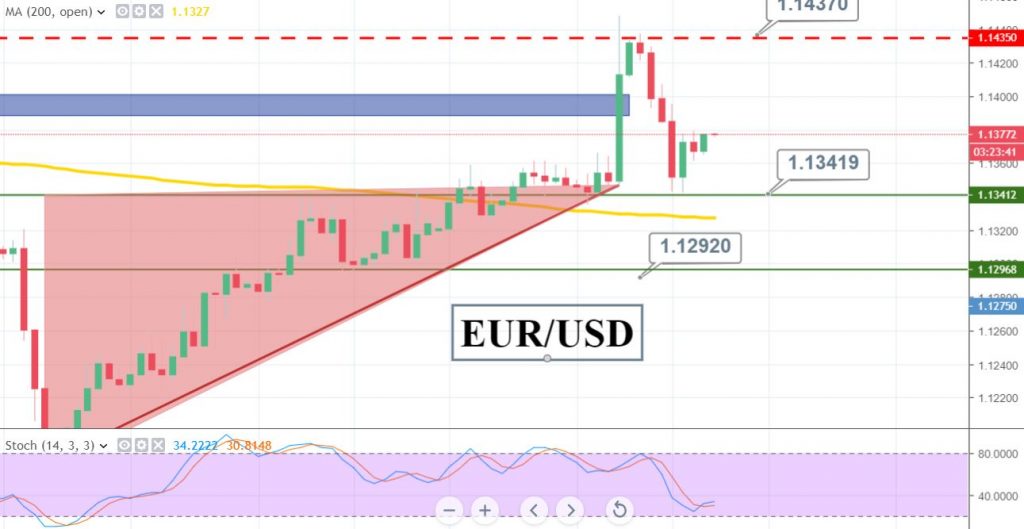 Support Resistance
1.1348 1.142
1.1325 1.1443
1.1289 1.1479
Key Trading Level: 1.1384
Potential Economic Events to Impact
The European economy is due to release a series of economic events which include:
French Flash Manufacturing PMI – The number is scheduled at 8:15 (GMT) with a forecast of 50.6 vs. 50.2 beforehand. I may extend slight support to euro pairs.
French Flash Services PMI – The services PMI will be released along with the Flash Manufacturing numbers. It's expected to show a slight drop from 51.5 vs. 51.4.
German Flash Manufacturing PMI – The German PMI is usually published 15 minutes after the French PMI. French services and manufacturing PMI at 8:30 (GMT). It's forecasted to rise from 47.6 to 48.0.
German Flash Services PMI – It's scheduled with a forecast of 54.8, slightly below the previous month's figure of 55.3.
EUR/USD – Trade Plan
The idea is to stay bullish above $1.1340 with a stop loss below $1.1320 and take profit at $1.1375 and $1.1435. While selling will be is preferred below $1.1310.
USD/CAD – Trading the Inflation Rate & Retail Sales
The Loonie remains under the spotlight due to the upcoming inflation figures.
CPI m/m – Lately, Canadian inflation is suffering despite the improved crude oil prices. In February, the CPI figure came out at 0.1%, beating January's gains of 0.2%.
It's exciting to see that economists are expecting the CPI to jump from 0.1% to 0.6%. I think it's reasonable to assume such a rise in the inflation rate especially if the oil prices are stable from a couple of months now.
Core Retail Sales m/m – The figure shows a change in the total value of sales at the retail level, excluding automobiles. A higher number of retail sales signals a growth in the economy.
Statistics Canada is due to release the figure at 12:30 (GMT) with a favorable forecast of 0.2% vs. -0.5% previously.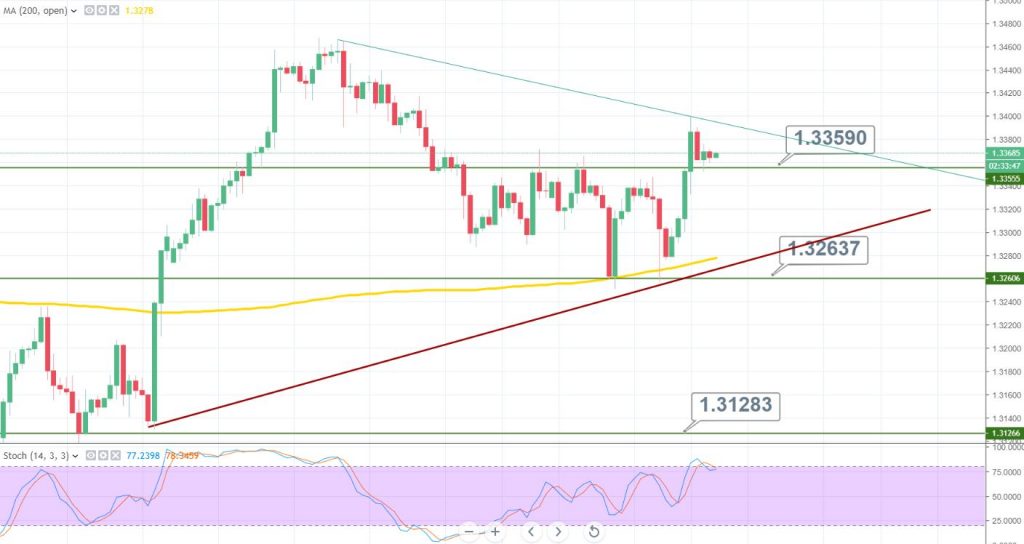 The USD/CAD trades bullish around $1.3360 but in the overbought zone. It's been facing resistance around $1.3380, extended by bearish trendline. While support prevails at $1.3350. It's better to enter the market on a breakout.
Support Resistance
1.3361 1.3369
1.3359 1.3371
1.3356 1.3374
Key Trading Level: 1.3365
USD/CAD – Trade Plan
I'm looking to open a buy position above $1.3365 with a stop loss below $1.3340 and take profit of $1.3410.
Let's see how inflation rate plays the market. Stay tuned to FX Leaders for more updates!
The USD is looking softer today after the unemployment claims showed a jump to the highest since October 2021 last week
13 hours ago