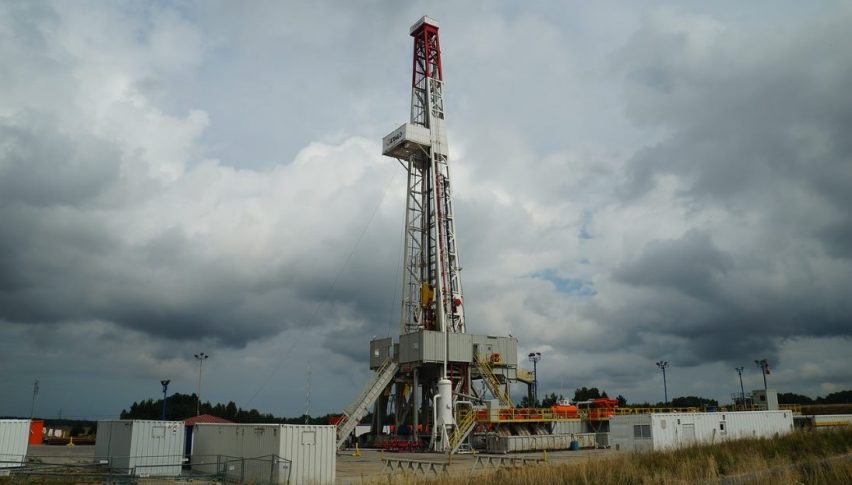 WTI Crude Oil Extends Gains Above $61.00
The theme of today's U.S. session has been risk-on. Strong rallies have developed in many markets, with the leaders being WTI crude oil and U.S. equities. May WTI crude futures have broken out to the bull, extending gains above $61.50. For now, oil is posting a strong early spring as investors eagerly anticipate the growing summer demand.
May WTI Crude Oil Futures: Technical Outlook
In a Live Market Weekend Update from Saturday, I outlined a key level of topside resistance and trading plan for May WTI crude. If you haven't seen it, check it out here. At press time (1:30 PM EST), it appears that the 62% Macro Wave Retracement ($63.45) is going to be challenged at some point this week.
Overview: Technically, there really aren't a whole lot of levels set up to influence the bullish price action. Aside from the Macro 62% retracement, it looks like big-round-numbers will offer the only resistance. Unless we see a major shift in market fundamentals, it looks like May WTI is poised for a steady rally above $63.00 in the very near future.
On the news front, there are a few headlines that are impacting oil valuations. A U.S. Federal judge has reinstated an Obama-era ban on Arctic drilling, effectively reducing American production capabilities. In addition, output cuts from OPEC and outages in Iran and Venezuela have further strained the global supply chain. Given these events and seasonal spring buying, the table is set for WTI crude oil to make a legitimate run at $70.00 per barrel.