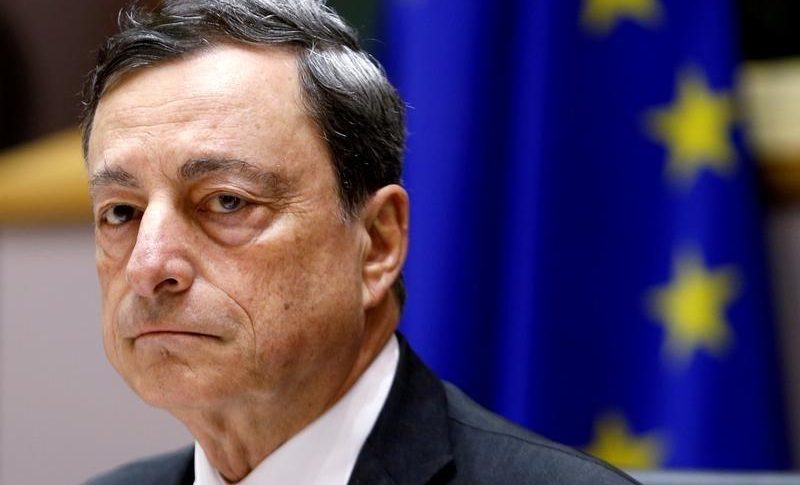 US Session Forex Brief, Apr 10 – Mixed Fundamentals, Mixed Markets
The sentiment in financial markets started to improve during the Asian session today, having turned slightly negative yesterday after Trump's tweet about tariffs on $11 billion of European goods, since the EU has been subsidizing Airbus. We know what this is about, helping Boeing right? But sentiment started to improve during the night and stock markets reversed higher after the pullback yesterday and are still climbing now.
The increase in French and Italian industrial production this morning when expectations were for a 0.5% decline in both countries also helped improve the market sentiment. UK manufacturing and industrial production report released this morning also showed a nice jump in these sectors for February, which tells us that the slowdown in the industrial sector might be over in Europe.
Although, the GDP growth fell to 0.2% in Britain. The Brexit uncertainty hasn't hurt the British economy too much during the beginning of the year, but again, details show that the jump in UK economic figures today was due to stockpiling because of Brexit fears, which has helped grow the demand.
The ECB left interest rates unchanged in today's meeting as widely anticipated and they pledged to keep them on hold throughout the end of this year, so another official confirmation that there won't be any rate hikes this year. President Draghi sounded dovish, even though he tried not to show it too much. But, after the decline in inflation last week he had no choice. The main comment was that "the ECB is ready to use all instruments. ALL instruments".
EUR/USD dived 60 pips lower on Draghi's comments, but that was also partly due to the higher US headline inflation. The consumer price index for March jumped 0.4% higher which helped the USD, but core CPI missed expectations coming at 0.1% for the second month, so core inflation is not going anywhere soon in the US either. Risk currencies were bullish during the European session until a while ago, but they turned lower after the US inflation report and Draghi's press conference, while stock markets have stalled now.
European Session
French Industrial Production – The industrial production started increasing in December and January after having a volatile year in 2018. But, it was expected to decline again in February by 0.5%. Although, today's report showed a 0.4% increase in industrial production for that month and a 1.1% jump in manufacturing production against -0.4% expected. Industrial production grew by 0.6% YoY against -0.2% y/y expected.
Italian Industrial Production – The industrial production has been volatile in Italy as well, but in January production rose by 1.7%, which was revised higher today to 1.9%. Markets were expecting a 0.5% decline in Italy for February as well just like in France, but production increased again, this time by 0.8%. Industrial production grew by 0.9% YoY against -1.1% expected, so this is a good sign that the contraction of the Italian economy might be over.
UK GDP – The pace of economic growth fell to 0.2% in February after a 0.5% expansion we saw in January. Although stockpiling on no-deal Brexit fears have helped increase the demand, the general trade figures are not as good. The index of services grew by 0.1% as expected but it's down from 0.3% previously and exports of goods rose by 0.3% MoM in February, while imports increased further by 1.0% m/m, hence the wider trade deficit.
UK Industrial Production – Industrial production also increased in February by 0.6% vs +0.1% expected MoM and YoY production increased by 0.1% against -0.9% expected. Another decent reversal in industrial production. Manufacturing activity increases by 0.9% in February against 0.2% expected. This is the second month of solid expansion in manufacturing activity after declining for three months at the end of last year. The construction output increased by 0.4% against a 0.2% decline expected but that's still a long way down from the 2.8% jump we saw in January. Manufacturing production YoY comes at 0.6% vs -0.6% expected and up from -1.1% previously. That's a nice reversal for UK manufacturing too.
ECB Interest Rates – The ECB left refinancing rates unchanged at 0.0% as expected and the deposit rates at -0.40%. The ECB sees rates at present levels at least through the end of 2019 and for as long as necessary to ensure sustained convergence of inflation to central bank's target.
The US Session
ECB Press Conference – Inflation turned lower last week in the Eurozone and for this reason I was expecting a dovish ECB today, despite then turning dovish in the last meeting. ECB President Draghi said that they have been looking closely at the decline in inflation expectations. Negative risk premium is the predominant reason that market-based inflation expectations are falling. We remain fully committed to return inflation to 2% without delay. We have plenty of instruments. The outlook is a picture of weakening growth. Draghi also didn't rule out the ECB buying equities again after being asked. Risk of a Eurozone recession remains low. Inflation will probably bottom in September. "Probably" is the giveaway here. But the most dovish comment for the markets is:" We are ready to use all instruments. ALL instruments". So, Draghi did sound dovish today but he tried not to look to worried. The Euro turned bearish after his speech but it has stopped declining now.
US CPI Inflation – Headline CPI inflation jumped to 0.4% in March, beating expectations of 0.3% and up from 0.2% in February. Although, core CPI missed expectations of 0.2% and increased by just 0.1% in March. This is the second month that core inflation increases by 0.1% after several month when CPI increased by 0.2%. Not a good sign for FED rate hikes. YoY CPI moved higher to 1.9% against 1.8% expected and up from 1.5% previously, But YoY core CPI which excludes food and energy ticks lower to 2.0% against 2.1% expected. Average weekly earnings decline to 1.3% YoY against +1.9% previously while real average hourly earnings also decline to 1.3% YoY against +1.6% previously.
FOMC Meeting Minutes – The FED has shifted to almost neutral now, but not quite yet. Neutral would mean that the FED won't hike interest rates for quite some time to come. The markets would be really interested to know how neutral the FED is. Will there be rate hikes this year and if so, how many? How about next year? These are the questions that forex traders want to hear an answer about.
The main trend is bearish
The pullback higher is complete on the H4 chart
There is some bearish divergence
The price reversed at the 50 SMA (yellow)
Buyers haven't been able to push past the 100 SMA
We went short on NZD/USD on Monday as this pair was retracing higher. It was following other currencies higher against the USD yesterday which has carried on today, but this pair still remains the weakest among major pairs. The H1 chart is well overbought and the H4 chart has become overbought as well now. Buyers managed to push above the 20 SMA (grey) but the reverse took place below the 50 SMA (yellow) which used to be support in March and now seems to have turned into resistance.
In Conclusion
Markets are a bit confused now; they were waiting for some direction from the ECB or the US CPI inflation report, but both were sort of mixed. Headline CPI jumped higher in the US but core CPI remained subdued at 0.1%. On the other side of the pond, the ECB has clearly shifted to dovish but markets were expecting a more dovish speech from Draghi, so you can't go long on the USD at the moment, you can't go long on the Euro and not on risk currencies. Back to where we were before the events today and markets are chopping around now.