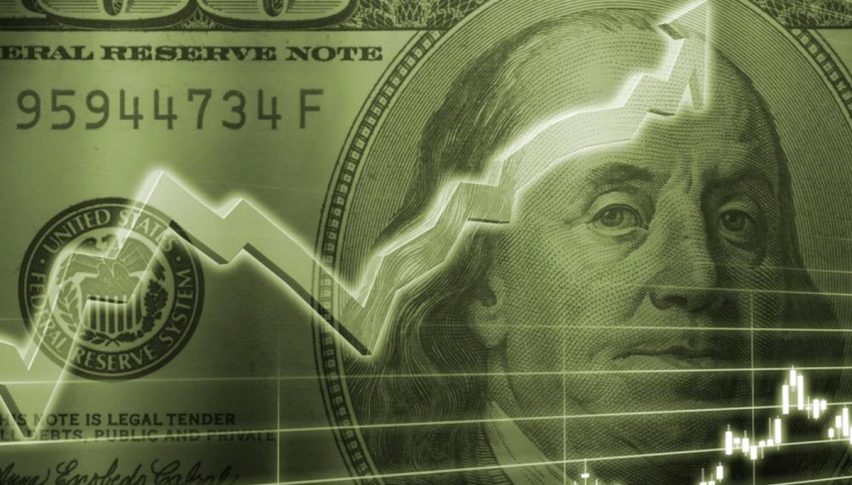 97.000 In View For The USD Index
It appears that the Greenback is the ship with the least rats in today's forex trade. The USD has posted nice gains against the Swiss franc, the Euro, and the Canadian dollar en route to a positive session. June USD Index futures are rapidly approaching the 97.000 handle in a nice rebound from the whipsaw action of FOMC day.
One fundamental driver of today's rally was the lagging performance of China's CPI (March) reported during the U.S. overnight. The month-over-month figure came in at -0.4%, below estimates and the previous release of 1.0%. CPI also underperformed expectations on a yearly basis, coming in below estimates (2.4%) and above last year's figures (1.5%).
Given the ongoing trade negotiations between Beijing and Washington D.C., currency players are looking for signs of fatigue from either side. The yearly hike in China's CPI is very telling; when coupled with slowed domestic GDP growth, the scenario is not a positive one. At this point, forex traders are favoring the Greenback, with the USD/CNY posting a decent two-day rally.
June USD Index Futures: Daily Outlook
Fueled by optimism that a U.S./China trade deal may be in the near future, June USD Index futures have rallied to the doorstep of 97.000.
Overview: From a technical standpoint, the Double Top formation at 97.095-97.160 is worth keeping an eye on. In the event the bullish action continues, this level may come into play very soon, setting up a possible short trade.
It has been a robust day for the Greenback, especially in comparison to the safe-havens. Gold is off big, the Swiss franc is laboring, and U.S. T-bills have exhibited shrinking yields yet again. For the time being, it appears that the USD is becoming a sanctuary for investors seeking stability.