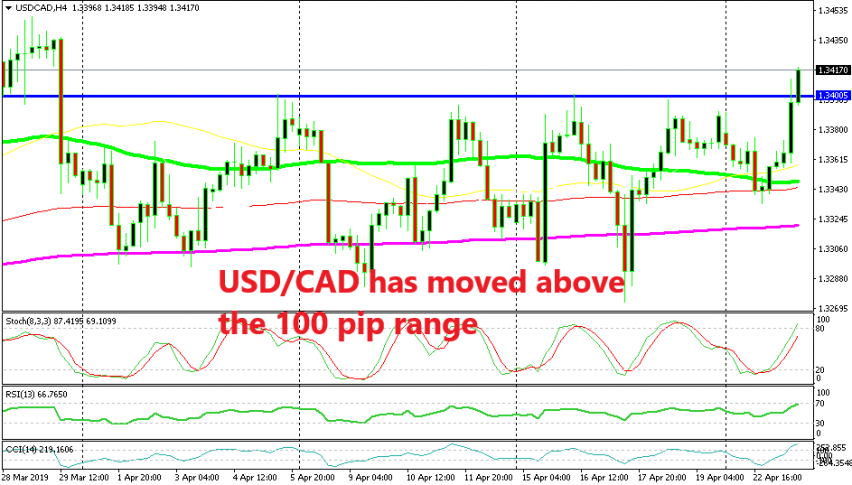 USD/CAD Finally Breaks The Range to the Upside Despite Bullish Oil
USD/CAD has been trading inside a range for nearly two months now, between 1.33 and 1.34, roughly speaking. The price has been respecting this range pretty well, especially in recent weeks. The 200 SMA (purple) has also been helping the buyers at the bottom during this time.
Although, the range has been pierced today. The price jumped to 1.3420s in the last few hours, despite increasing Oil prices. Crude Oil and this pair are negatively correlated since the CAD goes up when Oil goes up, thus this pair should move lower. Today, US WTI crude Oil broke above the $66 level and it jumped nearly 100 pips higher in the last few hours alone.
Yet, USD/CAD has also been moving higher during this time, which means that the negative correlation is lost today. Now, it remains to be seen whether the price will stay above the resistance level and the H4 candlestick will close above it, which means a proper break, If not, then back we go into the range which will encourage the sellers. If the second scenario takes place, then we will probably sell this pair below the resistance. If not, then we might go long above it.