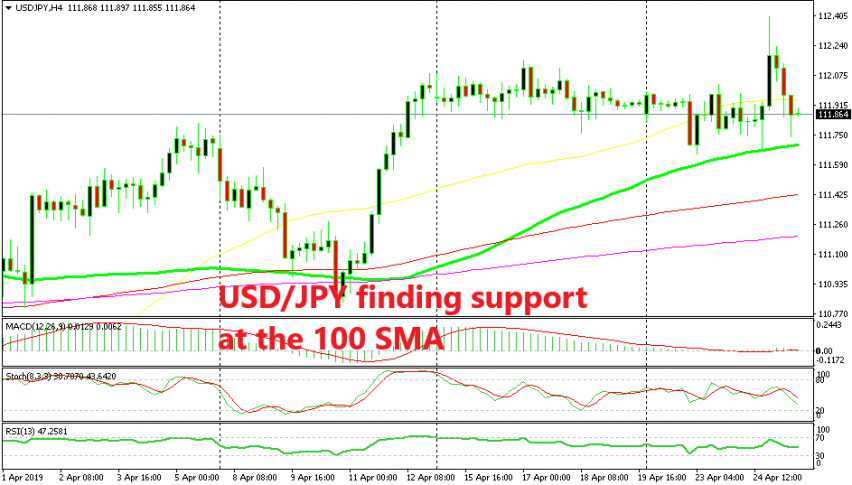 The 100 SMA Turns Into Support Again for USD/JPY
USD/JPY has been trading in a really tight range during the last two weeks. Traders have been uncertain whether to take risks and go long on this pair, which would mean selling the JPY or staying on the safe side and buying the JPY as a safe haven, which would mean selling this pair.
But last evening we saw a 70 pip jump higher – I'm not sure where it came from. Perhaps JPY buyers unloaded some of their trades ahead of the Bank of Japan meeting today. Chairman Kuroda promised to keep pumping out money to help the economy this morning, which is bearish for the JPY.
But, USD/JPY turned bearish today and gave up nearly all the gains from yesterday. He also mentioned the low inflation and the low chances of it getting to the 2% target. This should have hurt the sentiment, hence the reversal in this pair. But, the 100 SMA (green) held its ground and it seems that this moving average has turned into support again now. It did that job back at the beginning of March and now it seems like a good place to look for longs. Stochastic is becoming oversold as well on the H4 chart, so I am preparing to go long as well myself.