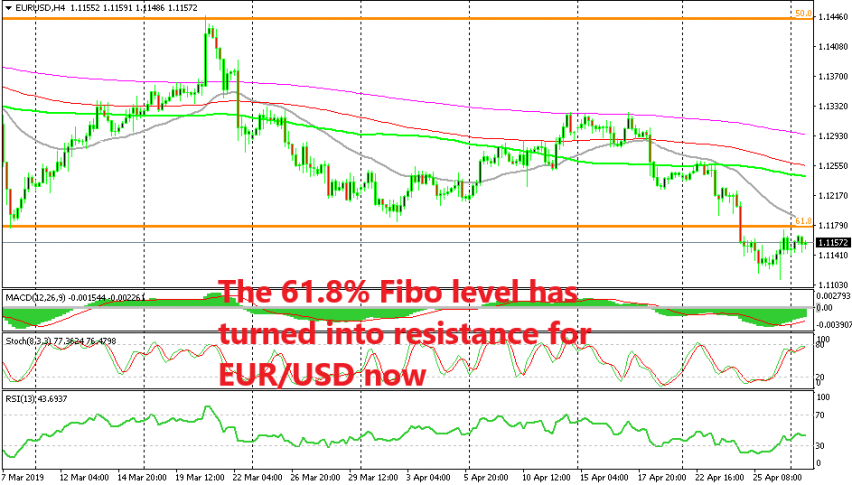 The Downtrend Is Confirmed As EUR/USD Fails at the 61.8% Fibonacci Level
EUR/USD has been on a bearish trend for about a year since it reversed to from bullish to bearish early last year at 1.2550s. But the downtrend slowed down since summer last year and the sellers have been finding it difficult to make new lows since then. In fact, this pair has traded between the 50% Fibonacci level at the top side and the 61.8 Fibo level on the downside.
The Fibonacci levels were drawn from the bottom at the end of 2016 above 1.03 to the top in spring last year at 1.2550s. But despite the difficulty to push the price lower and make new lows, the pressure has remained to the downside and last week the sellers finally managed to break the 61.8% Fibo level which has been working as support for at least the last two months.
We saw the price retrace higher in the second half of  last week, but it seems that the 61.8% Fibo level has turned from support to resistance now. The price got pretty close to that level last Friday but then pulled back lower. The break of this level was a sign that the downtrend is still in play and the failure to break back up above it is another sign of that. So, the larger bearish trend is confirmed now, although we should still wait for a couple more sessions to see how the price will react now.