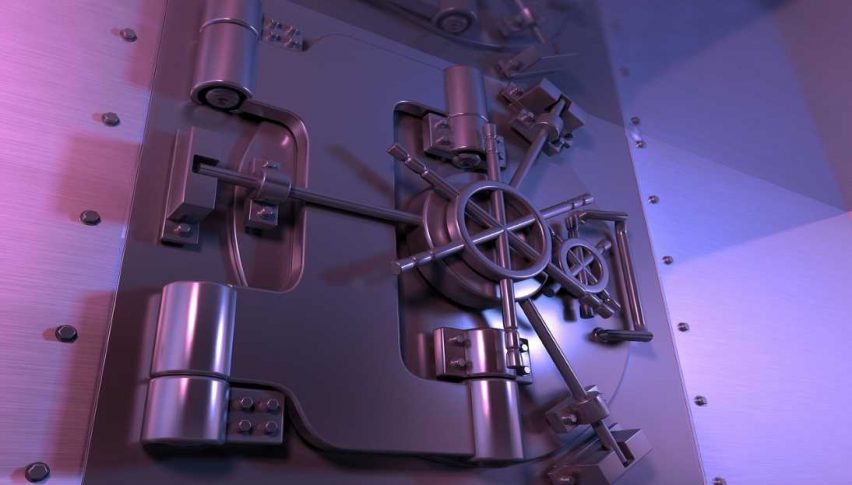 USD Struggles Vs Safe-Havens
Safe-haven assets have gained ground on the USD throughout today's forex session, despite a robust U.S. Jobs Report for April. As the weekly closing bell nears, the Swiss franc, Japanese yen, and gold have made significant moves against the Greenback. Although the DJIA (+200) and U.S. indices continue to push higher, it appears as though institutional players are hedging their bets ahead of the weekend break.
Stocks, Safe-Havens Up To Close The Week
On the surface, it seems that the USD should be moving higher in the wake of Jerome Powell putting to bed any rate cut notions. This hasn't been the case, with the Greenback slipping against safe-havens:
Instrument                                           Gain/Loss
 USD/CHF                                              -15 pips
 USD/JPY                                                -26 pips
June GOLD Futures                             +$9.10
The USD is definitely on the back foot to open May. However, values across the forex remain in long-term bullish territory. For the USD/JPY, rates have entered a tight consolidation pattern just above a daily 78% Fibonacci retracement level.
Overview: In a Live Market Update from earlier this week, I outlined a short trading plan for the USD/JPY. After posting a solid pre-FED +17 pip move, the trade turned out to be a loser. A swift market reversal from 111.00 following Wednesday's Jerome Powell press conference was the deciding factor.
All in all, the future is very much up in the air for the dollar. U.S. economic growth and employment remain strong, which may prompt a shift in the FED's stated policy of flexibility. At this point, all eyes are on the June FOMC meeting and the economic performance of the rapidly approaching summer months.