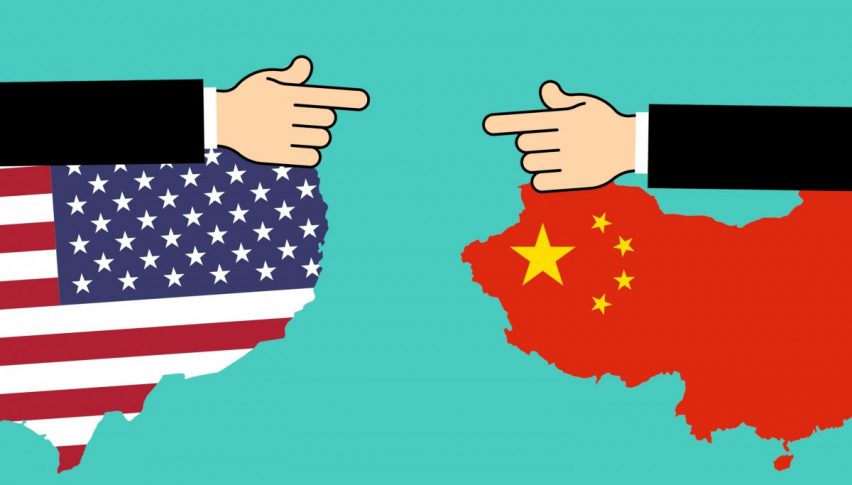 China Backtracking on Trade Talks Spurred Trump's Tariff Hike Plan?
Posted Tuesday, May 7, 2019 by
Arslan Butt
• 1 min read
The US has offered some clarification on what prompted Trump to announce more tariffs on China. Top US trade officials remarked that US-China discussion ran into trouble after China went back on important commitments, causing the latest hiccups in the round of talks.
The situation looks bleak as the discussions which were to lead to a trade deal have rapidly deteriorated after Trump's latest threats to increase tariffs on Chinese imports instead. As a result, stock markets and oil prices tumbled lower on Monday.
Next up in the round of discussions is Chinese Vice Premier Liu He's visit to Washington at the end of this week. While there were rumors in the Chinese media that he was considering canceling the visit, for now it looks like this is set to happen soon.
According to Treasury Secretary Steven Mnuchin, China's hesitation on certain aspects of the deal came to light over the weekend. He also stated that the US delegation is in complete support of Trump's tariff hike plan if China doesn't acquiesce with the terms discussed so far.