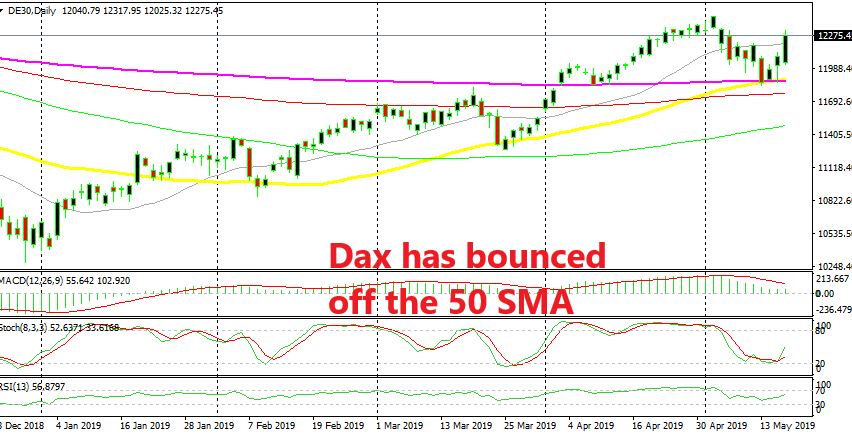 The Uptrend Still Lives in Stock Markets as Dax Reverses Higher
Stock markets have been trading on a bullish trend since they reversed at the end of last year, following a bad year in 2018. They have made quite a climb since then and during this time we only have seen two decent pullbacks lower, both of which have ended at the 50 SMA (yellow) for DAX. So this moving average has been defining the trend.
Although in the last two weeks, a third decent pullback took place which could as well be a reversal as the trade war escalates. Besides that, the Elliott Wave Pattern is now also complete after the three bullish waves and the two smaller bearish retracing ones. So, there was a possibility that the uptrend might have been over.
But the 50 SMA held once more this week and the 200 SMA (purple) which provided resistance two weeks ago when Gold was on the way up. I highlighted this chart setup early this week and now it seems that it is working out fine as Gold bounces off the support provided by this two MAs. But, we haven't taken out the previous highs, which will be the final sign that the uptrend is in place.