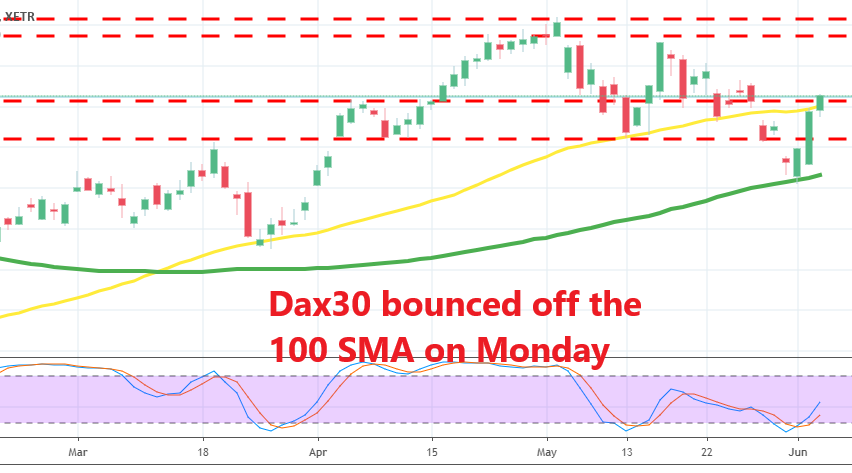 Is Dax Going to Resume the Uptrend Now That it Broke Above the 50 SMA?
Stock markets have been bullish since the start of the year but they turned bearish at the beginning of May as the trade conflict escalated again and the sentiment turned negative in financial markets. On the way down, the German index DAX found some solid support at the 50 SMA (yellow) for a couple of weeks, but that moving average was eventually broken and Dax opened with a bearish gap below that moving average last Wednesday.
The price continued lower and we saw another bearish gap last Friday, but the candlestick of that day closed as a hammer, which is a bullish reversing signal, after the decline. On Monday, the price opened a bit lower still but the decline stopped right at the 100 SMA (green).
The 100 SMA provided support for Dax30 and in the last three days we have been seeing a reversal. The market sentiment hasn't exactly turned positive, but it is not as bad as last month. That can been observed in USD/JPY which has been trading sideways this week. Today the price broke above the 50 SMA, so it seems like the uptrend might be resuming again. Although, the buyers will have to take out the previous highs for that to happen, so we will see if they can push above higher.