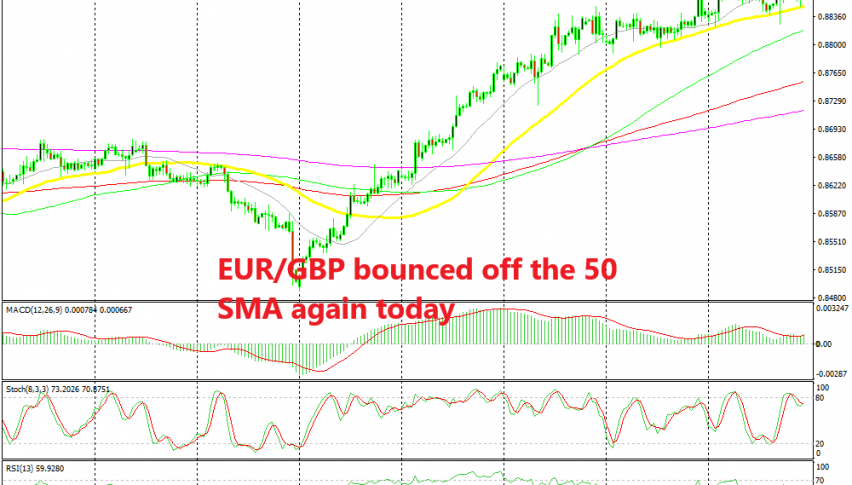 The 50 SMA Keeps Holding As Support for EUR/GBP
The GBP turned really bearish at the start of May as Theresa May's Brexit deal was rejected by British politicians. As a result, EUR/GBP turned bullish and this pair has gained around 4 cents from the bottom until the top, which has been put in place this week.
During the first three weeks, the price was finding support at the 20 SMA (grey) which was pushing this pair higher. But, the trend slowed towards the end of last month and the 50 SMA (yellow) caught up with the price. This moving average has provided support many times in the lat two weeks and today was the latest time it did so.
The price has pierced the 0.90 level but it has retraced back down, so we have a resistance in place at that big round level. Now a triangle is forming which is getting narrower. Although, I expect this pair to break to the upside since the Euro has improved on a less-than-expected ECB as we heard yesterday while the USD has turned bearish on weak economic data recently. On the other hand, GBP/USD can't climb too much due to Brexit of course, so the Euro will have the upper hand on this pair for some more time until things change.