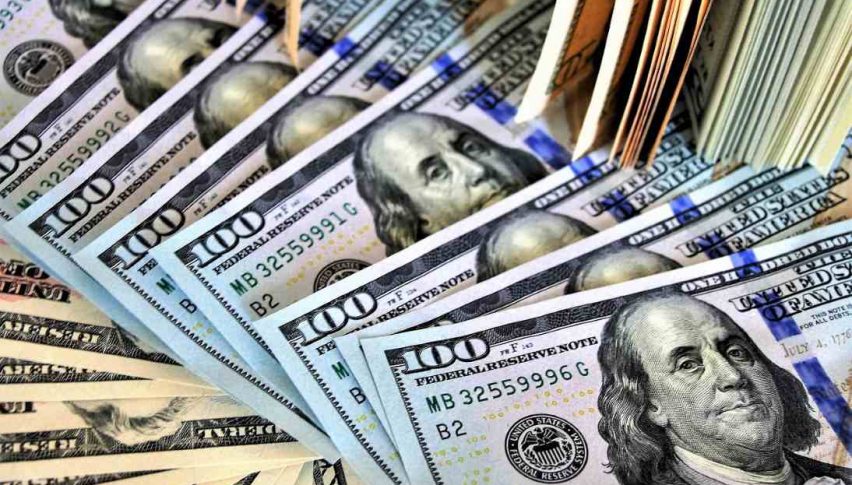 June USD Index Struggles At 96.500
It has been a rough two-week ride for June USD Index futures. Rates have fallen from yearly highs above the 98.000 handle to lows in the neighborhood of 96.500. A dovish FED and expectations of an American economic slowdown are being dubbed the primary culprits behind the move in value.
Today's forex action has treated the USD a bit better than that of late last week. Rallies vs the GBP and JPY have been the highlights and driven the USD Index modestly to the bull for the session.
June USD Index Futures In The Green Above 96.750
From a technical perspective, the June USD Index remains in a steep downtrend on the daily time frame. Price is firmly below topside resistance and is in a position to fall further.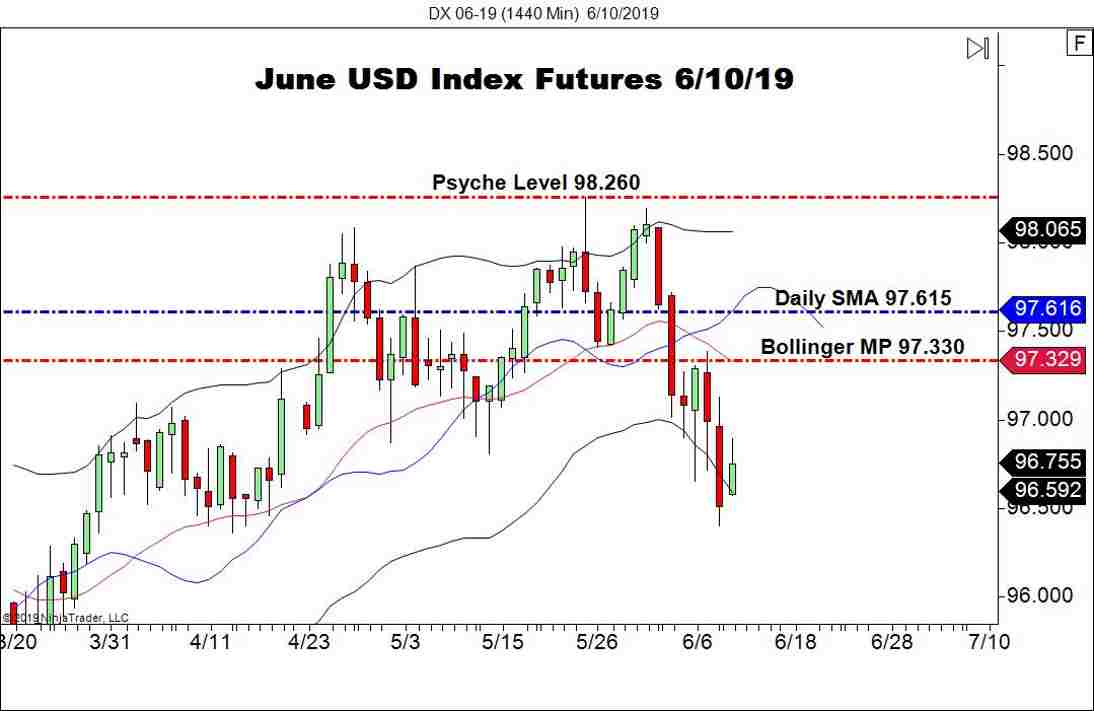 Overview: As far as the USD Index goes, it appears that the 96.500 level is in the process of setting up as downside support. In the event we see a positive close for today's session, a potential shorting opportunity from Fibonacci resistance may come to pass later in the week. Stay tuned for details on how to get in on the action.
The lagging performance of 3 and 6-Month T-bills continues to be major story facing the USD. Today's T-bill yields have once again come in negative. Performance was dismal, with the 3-month falling to 2.24% from 2.30% and the 6-Month falling to 2.140% from 2.555%. At this point, it appears that institutional capital prefers equities over U.S. government debt by a wide margin.