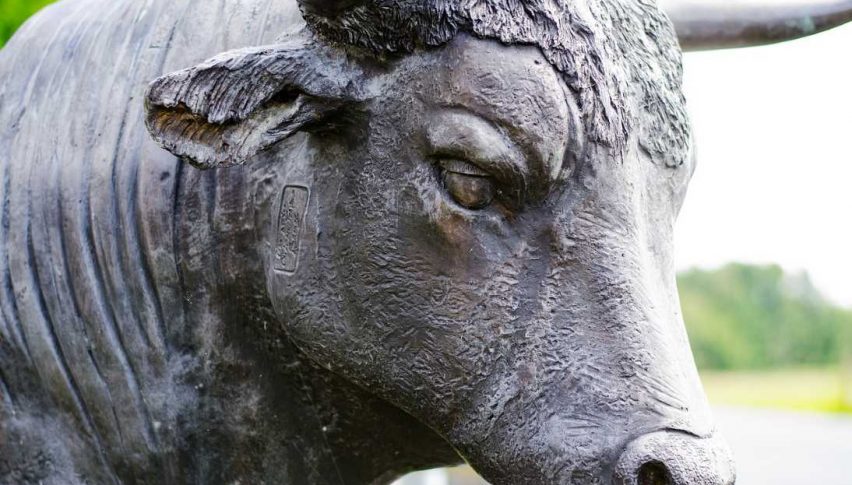 August WTI Smashes 38% Fibonacci Level
The breakout rally in August WTI crude oil futures is quickly becoming the story of the day. Bidders have driven price north of $57.00 for the first time since late May. It is very early, but the strength of the intraday uptrend suggests that institutional buying has finally shown up in the global oil markets.
Wednesday was a perfect storm for August WTI. Supplies came in negative, the FED pledged cheap money to the markets, and prices were compressed near a crucial 38% Fibonacci level. The result was a textbook breakout and rapid $3.00 rally in under 24 hours.
Is The Bear Market Over For August WTI Crude Oil Futures?
In a Live Market Update from Wednesday, I outlined how the $54.23 area was a biggie for August WTI crude. Well, it finally gave way and prices are driving toward $57.50. Is $60.00 up next?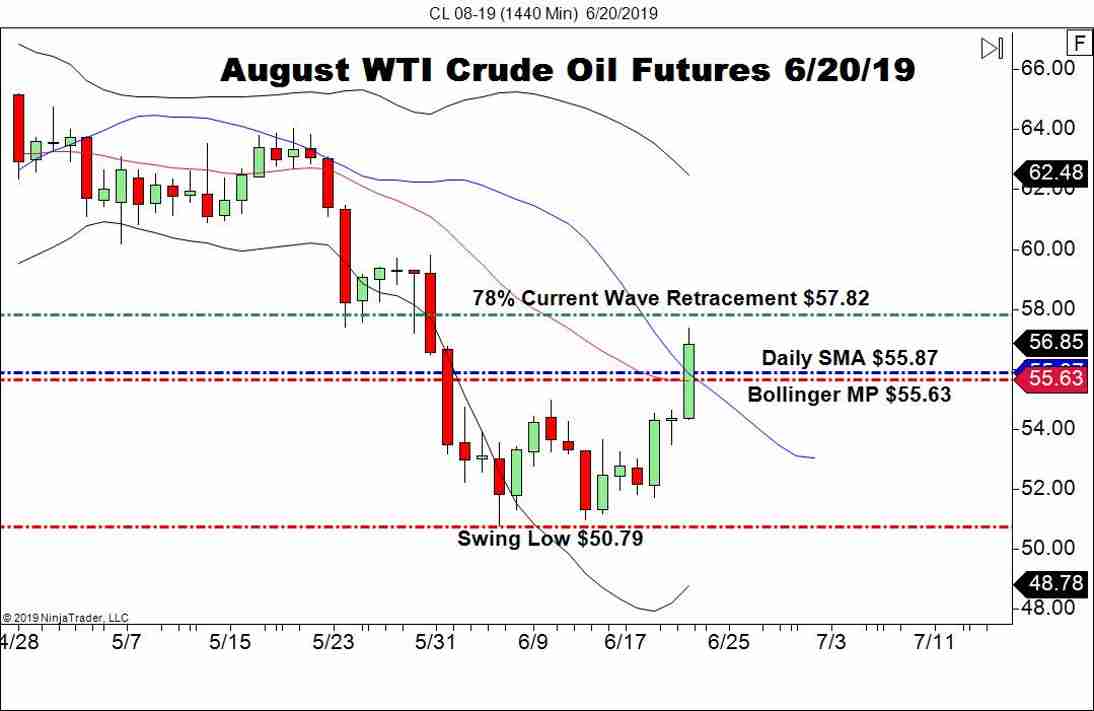 The dynamic facing WTI has quickly shifted from bearish to bullish. As of this writing (1:30 PM EST), August WTI has broken daily resistance and appears poised to drive higher. For now, the only resistance in sight is the Current Wave 78% Fibonacci level at $57.82.
Overview: It is important to remember that we are in the midst of buying season for the global oil complex. Summer in the Northern Hemisphere is a time of peak demand and seasonally strong pricing. Given a dovish FED and suddenly lagging supplies, bidders have received the fundamentals they have been waiting for ― expect $60.00 to come into play in the near future for August WTI crude.