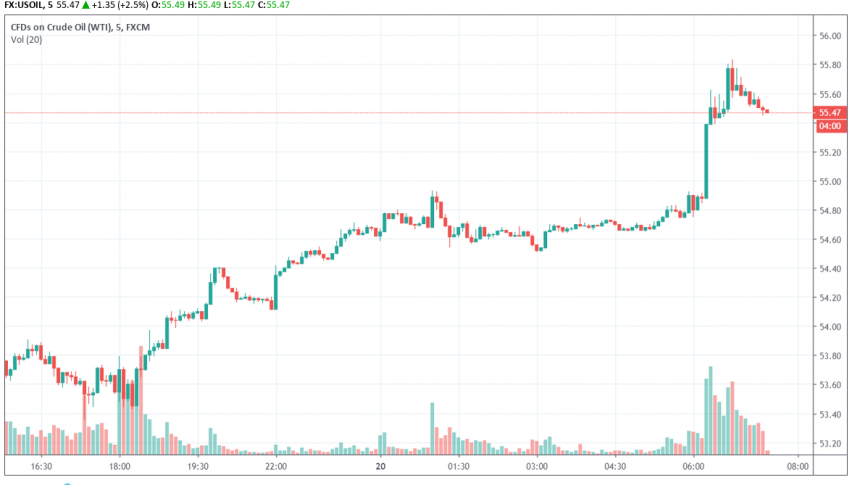 Revolutionary Guards Shoot Down US 'Spy' Drone Which Entered Iranian Airspace
Posted Thursday, June 20, 2019 by
Arslan Butt
• 1 min read
A few days ago, we wrote about escalating tensions in the Middle East following an attack on oil tankers. Ever since then, relations between US and Iran have continued to sour because the US blamed Iran for the attacks in the Strait of Hormuz.
Looks like this issue is only going to get bigger with latest reports coming in about how Iran's Revolutionary Guards have shot down a US 'spy' drone in the Gulf region. A story about this development was published on the Guards' news site, Sepah News, earlier today.
The drone was attacked upon entering Iranian airspace and landed in the southern province of Hormozgan on the Gulf and the Guards have identified it as an RQ-4 Global Hawk. Meanwhile, the US has denied sending any aircraft for flight operations in this region.
WTI crude oil continues to trade higher on Thursday, having climbed to $55.47 per barrel at the time of writing.
Crude Oil has been bearish for more than a year, but this week we saw a decent reversal higher on higher Caixin manufacturing
5 days ago