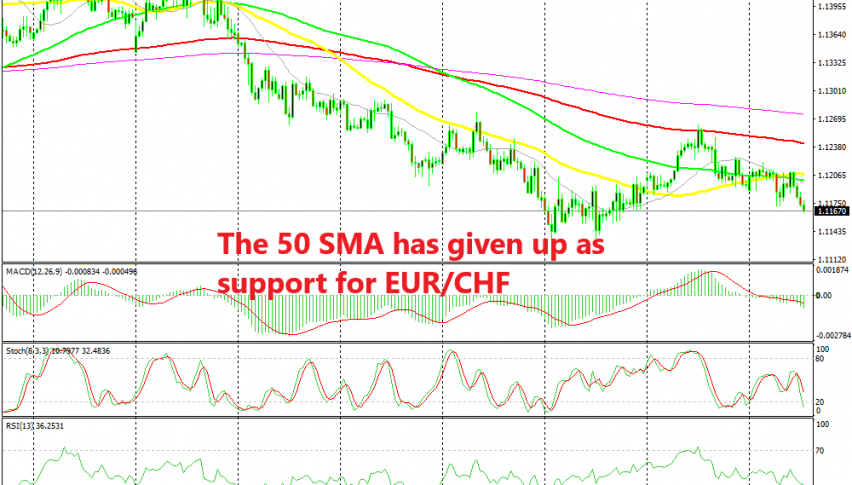 The SNB Should Be on Its Toes As EUR/CHF Turns Bearish Again
EUR/CHF turned bearish at the beginning of May and remained really bearish throughout the month. This pair lost around 300 pips from top to bottom that month as the fundamentals turned pretty dovish, with the global economic slowdown picking up pace in recent months and the trade war escalating once again, which sent safe havens higher and EUR/CHF lower.
Although, the trend reversed at the start of this month after the Swiss National Bank SNB threatened to intervene since this pair was trading too low. The price climbed more than 100 pips higher in the last two weeks, but it ran into the 100 SMA (red) on the H4 chart and the price pulled back lower since the middle of last week.
That seemed like a normal retrace lower before the next leg higher and the 50 SMA (yellow) was was doing a good job in providing support for this pair for several days. The 50 SMA used to be resistance when EUR/CHF was on the way down, so now it seemed like it turned into support. But, yesterday the break finally came after Mario Draghi mentioned rate cuts again after a long time, so now the trend has shifted to the downside again. I expect the SNB to come out at any moment now and threaten sellers again, or just plain intervene, so keep an eye on this pair guys.