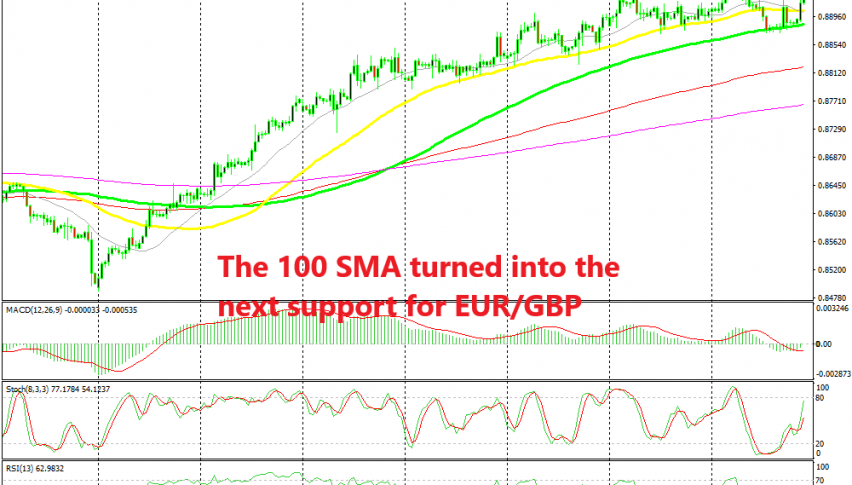 Cashing in on EUR/GBP After it Bounces Off the 100 SMA
On Wednesday, we decided to go long on EUR/GBP as this pair was retracing lower to the 50 SMA (yellow) which has been providing support for three weeks, since the last week of May. The 20 SMA (grey) used to provide support for this pair in the previous three weeks when the trend was pretty strong, but the trend slowed and the 50 SMA caught up with the price, turning into the ultimate support indicator.
This week, we saw EUR/GBP make some new highs and get pretty close to the big round level at 0.90 in the first two days, but then the price reversed after the European Central Bank turned even more dovish and President Draghi mentioned rate cuts for the first time in many years.
The retrace stretched further to the downside and at some point it broke the 50 SMA. We opened our signal here when the price was trading at the 50 SMA, so the dip lower seemed a bit scary yesterday for our trade. But, the 100 SMA (green) did a good job in providing support.
I highlighted this moving average yesterday and today the price has bounced off of it, having climbed more than 50 pips and triggered our take profit. Now, let's wait for another retrace lower so we can go long again on EUR/GBP.