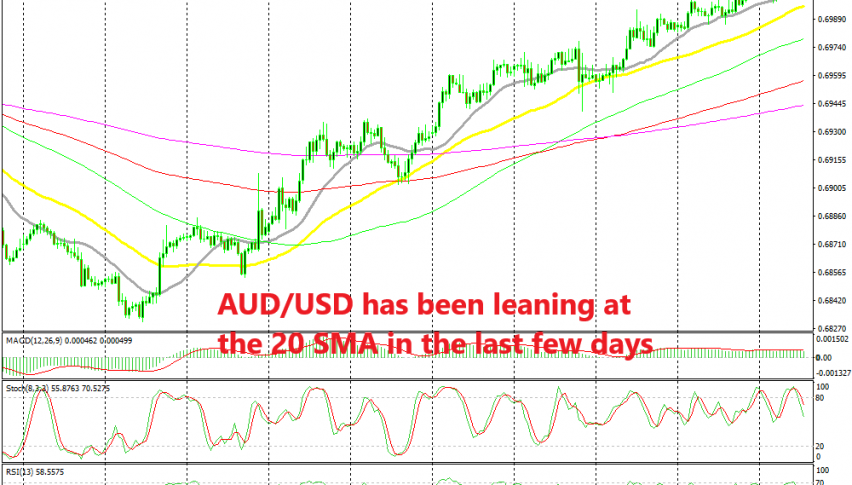 AUD/USD Continues the Uptrend Uninterrupted
AUD/USD turned bullish at the beginning of last week after being pretty bearish in the previous week. This pair has climbed nearly 200 pips during these last two weeks and the price has gone through the resistance levels and moving averages like a knife through butter, without any hesitation.
The sentiment has turned positive for commodity currencies and Mnuchin's comments about a trade deal with China being 90% complete added more fuel to the bullish momentum. Apart from that comment, commodity currencies don't have much reason to rally since the slowdown in the global economy is precipitating.
However, the uptrend is in full force for these currencies and AUD/USD has broken above the 0.70 level today. The trend is pretty strong since the smaller period moving averages are the ones to provide support and push this pair higher. The 50 SMA (yellow) has been providing support for this pair during the last two weeks.
But, in the last few days the uptrend has picked up even more pace after Mnuchin's comments and the 20 SMA (grey) has taken that job. Right now this pair has retraced lower and the price is leaning at the 20 SMA again, so I'm preparing to go long. But I will wait a bit longer, probably until we reach the 50 SMA on the H1 time-frame, which would offer better risk/reward ratio.