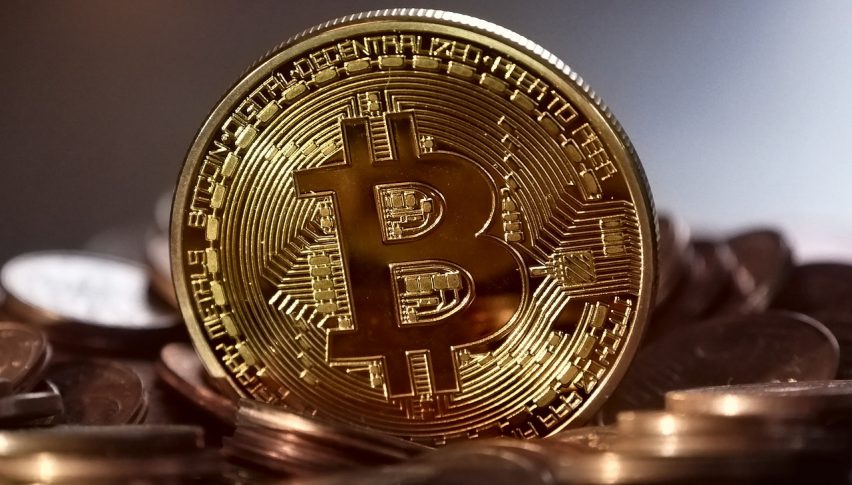 Is Bitcoin Starting to Coil?
By Bitcoin's recent standards, the weekend was rather quiet. Volatility has pulled back after the most recent run that saw price trade as high as $14,000.
Since that vertical move, things have started to settle down quite a bit and there are signs of clear price contraction.
In terms of fundamentals driving price at the moment, there isn't really anything new over the weekend. The most recent run was on the back of Facebook's Libra, but at the moment we are really watching the price action for signs as to what might come next.
It looks to me that price is starting to contract and volatility is clearly dropping at the moment. On the chart, you can see that it looks like we are actually starting to form a bit of a triangle pattern. In technical terms, that is generally a sign of a breakout waiting to happen.
The obvious move would be a breakout to the highs and another push higher. However, at the end of last week, we saw price fail at that $12,000 level.
As it stands that region between $12,000 and $12,500 is starting to really get important. We failed there last week, but admittedly that was during the 4th of July period, where volumes were likely always going to be lower and a breakout was less likely to hold.
This time around a test would surely have more potential to break. So the first thing I am waiting for is another test of $12,000 then the break of $12,500. That would be on the back of the tight range.
It would also be bullish to see this run of lower highs break. As you can see we have been making lower highs all the way down.
Bottom Line: I am bullish here but we haven't really had a clear signal to re-enter. This coiling and potential break looks like the best opportunity I've seen to date so will be monitoring it closely over the next 24 hours as traders return from the weekend break.