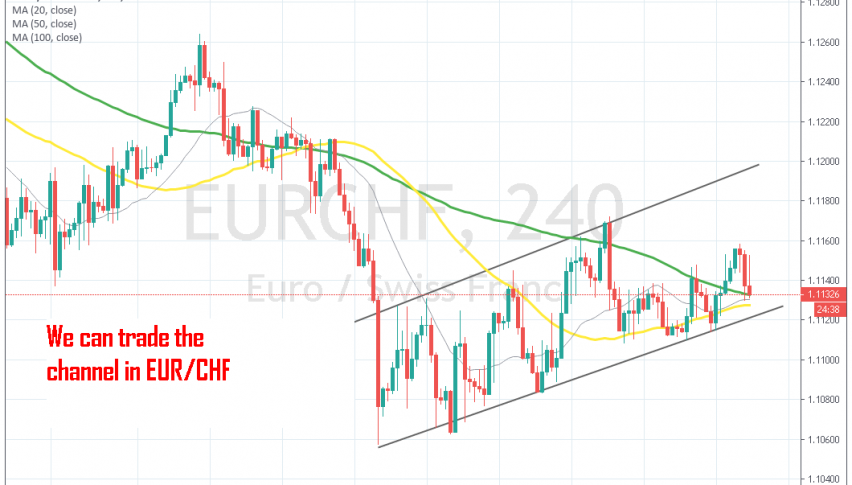 EUR/CHF Returns to the Bottom of the Channel
EUR/CHF turned bearish at the end of May. During May, this pair ha a decent bullish run after the Swiss National Bank threatened with intervention, but the sentiment deteriorated in June as the global geopolitical tensions increased and the trade war precipitated further, which was a bonus for safe haven assets such as Gold or the CHF.
As a result, we have seen a strong bearish trend in this pair, as in JPY pairs and EUR/CHF lost more than 400 pips as a result. Although, we have been seeing a retrace higher in the last several weeks, since the sentiment improved ahead of the G20 summit. I say a retrace because this move higher looks pretty weak compared to the big bearish move. The price has barely climbed 120 pips from the bottom to the top.
During this time, the price has formed an ascending bullish channel and in the last few weeks, the 50 SMA (yellow) has also helped in keeping EUR/CHF bullish. Now the price is heading towards the end of the channel, although the 50 SMA and the 100 SMA (green) should provide support for this pair. This might be a good place to go long on EUR/CHF, but the main trend is still bullish so you should be careful if planning to buy. The stop should be below the bottom line of the channel, of course.