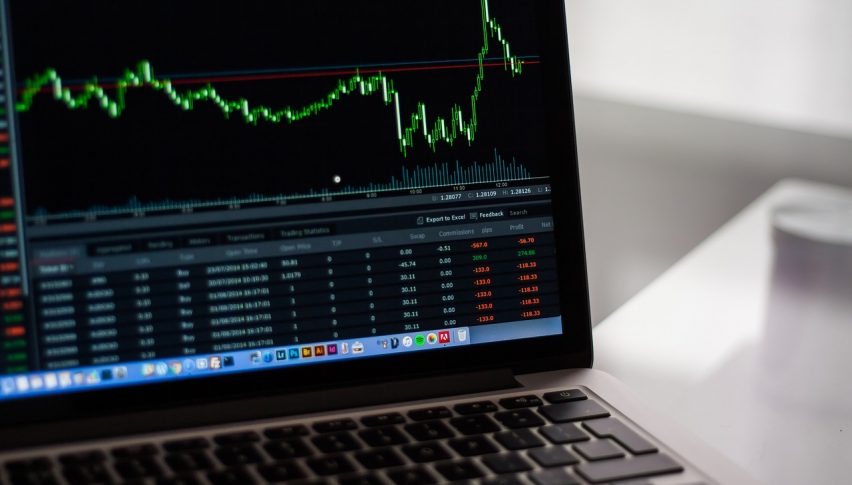 The USD Jumps Higher as Markets Fall
At the moment, it appears markets are still trying to decide whether the looming interest rate cuts are a good or bad thing. For the most part, when rates are falling that is because the economy is actually quite weak.
As such, the fact that the USD has been falling on the back of the next rate cut that looks like it will be this month is possibly quite bad. However, some comments today from a Fed speaker suggested the move was more 'tactical' in nature and not part of a larger cycle. That helped the Greenback jump a little higher. It is now pushing back towards the 97.50 range which is a good recovery after last week's bearish turn.
The SPX was slightly off as earnings season got underway. Retail sales come in relatively good but there were more headlines from US President Trump who suggested there was plenty of work to do with China and that he was still looking at increasing the level of tariffs if no progress is forthcoming.
GOLD continues to coil in a tighter and tighter range but remains above the $1400 mark. WTI has eased since the tropical cyclone scare and is also down to the $57 handle.
BTC is again a big mover and is now well below the $10,000 mark. More to come on this today.
Asian Market Outlook
The data is quite thin out of Asia today with really the MI Leading Index being the only data point and that is bottom-tier at best. The AUD/USD is back towards the 0.7000 level and if the strength in the Greenback continues that will see that level being tested shortly.
For the Aussie, the employment report tomorrow is the thing everyone is waiting for. As I've said before, the RBA is linking the outcome of its monetary policy to the jobless rate and if that can't fall below 5.0%, there will be many expecting some further cuts to be forthcoming.