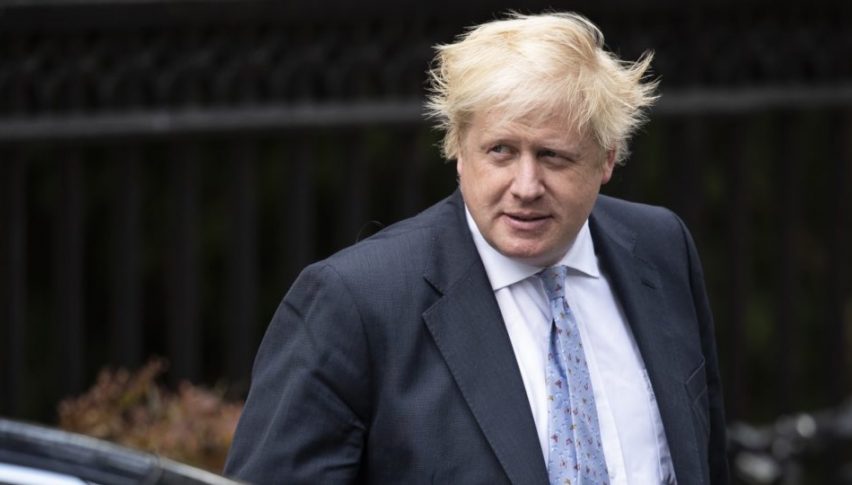 Forex Signals Brief for July 23: Pound on Watch as Leadership in Focus
While data continues to be thin across the board at the moment, all the attention today will be on the UK as we find out who will take control of the leadership and be named PM.
The UK's governing Conservatives will today announce the replacement to Theresa May as leader of the party and the country. The bookies expect the flamboyant Boris Johnson to win the job over Jeremy Hunt.
Johnson has campaigned on the idea of giving the UK back its mojo and of course ensuring they leave the EU. As we know, on October 31, Britain is scheduled to leave the European Union and this has been an ongoing saga for the entire country.
So the decision today could mean some significant volatility for both the GBP/USD and to a lesser extent the EUR/USD. But we will watch the developments later today with interest.
In the US we get new home sales data in what is an otherwise quiet day of economic data.
Forex Signal Update
The FX Leaders Team finished with 1 win from the 1 signal in what was a quiet start to the week with some tight ranges across the board.
EUR/JPY – Active Signal
The EUR/JPY continues to oscillate around the 121.00 level but is still holding the downtrend nicely. We are bearish here and just have to be patient to let this one play out.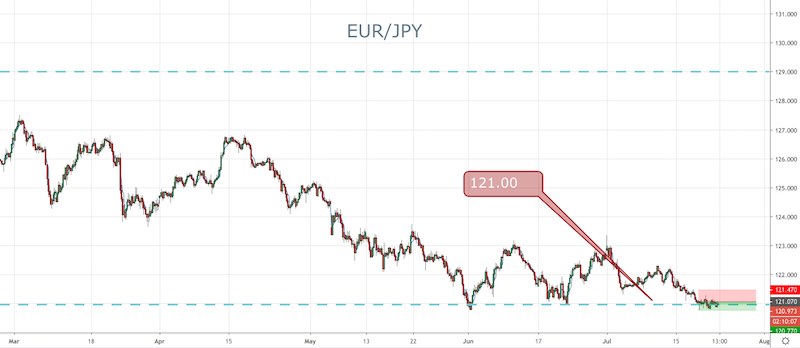 EUR/GBP – Active Signal
The EUR/GBP could very well be in for some serious volatility later today as we hear the results of the UK leadership vote. We are long and looking for some more upside, so there is clearly risk that the GBP jumps. So be on watch here.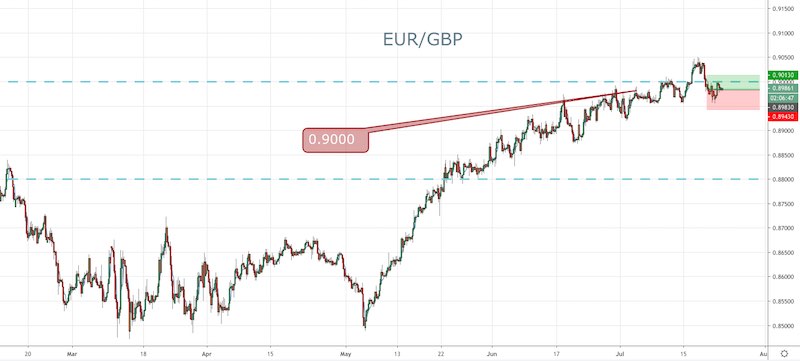 Cryptocurrency Update
BTC once again started to make its way back towards the $10,000 level. After the expanding volatility in recent weeks, it does appear we are now moving into a period of volatility contraction.
 That would suggest to me that price will likely hold the technical levels well and keep consolidating ahead of the next major move. 
So as mentioned yesterday, we must now watch the $10,000 and $11,000 levels and look to potentially go with a breakout. We simply don't have a fundamental catalyst at the moment after the Libra hype has died off and nothing really came of the US Government enquiry.