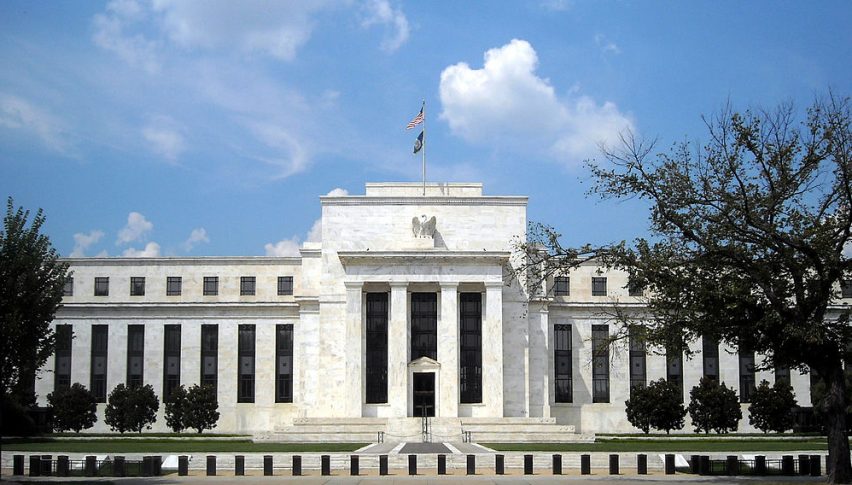 Forex Signals Brief for July 29: Central Banks and Jobs Make For A Huge Week
While data might have been thin on the ground in the last few weeks, that is set to change in the next five days as we are hit with some of the biggest releases of the year.
Central banks make up a big part of the action this week and there is no bigger release than this weeks FOMC. While Jerome Powell and his men are widely expected to cut, the outlook is the big one that all forex traders will be watching closely. A more hawkish outlook could turn the USD and GOLD on their heads and we need to expect significant volatility in each.
Elsewhere we also hear from the BOJ and BOE. While the Japanese release will not generally impact markets in any meaningful way, the BOE could well use this opportunity to assess what the UK might do under Boris Johnson and what that means with the Brexit looming.
Later in the week, the US employment report will be released and while this might be too late to impact Powell's thinking, it will be an important number to look at going forward. Many thought there would be a sharp drop last month, but jobs held up strongly.
And just to add to the drama of the week, the US-China talks will once again get underway as Robert Lighthizer and Treasury Secretary Steven Mnuchin travel to Shanghai.
This will be a huge week for trades so get ready for the action to heat up.
Forex Signal Update
The FX Leaders Team finished with 10 wins from 15 signals in what was a strong week for the guys.
USD/JPY – Active Signal
As mentioned the USD/JPY will be looking to tomorrows BOJ decisions. While the Yen rarely moves on economic data there is some interest as to whether they will mention leaving rates as low as possible. Either way, we are short with some nice resistance overhead as protection here.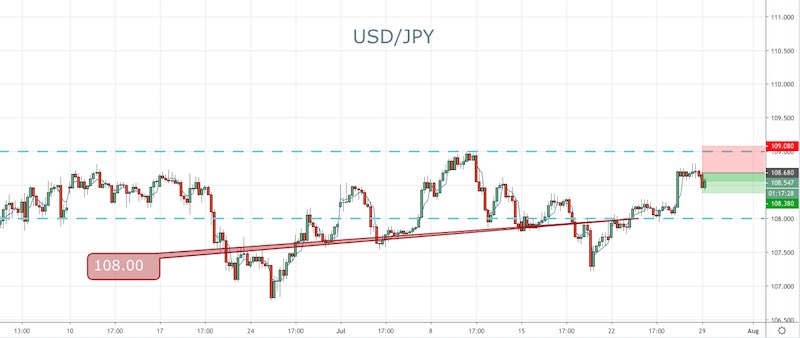 Gold – Pending Signal
GOLD will be very much on the radar for traders on the back of the FOMC decision. As I spoke about yesterday, if Powell and Co. do end up being more on the hawkish side we could see some selling. However, while price holds the $1400 level, we are looking to the long side for the time being.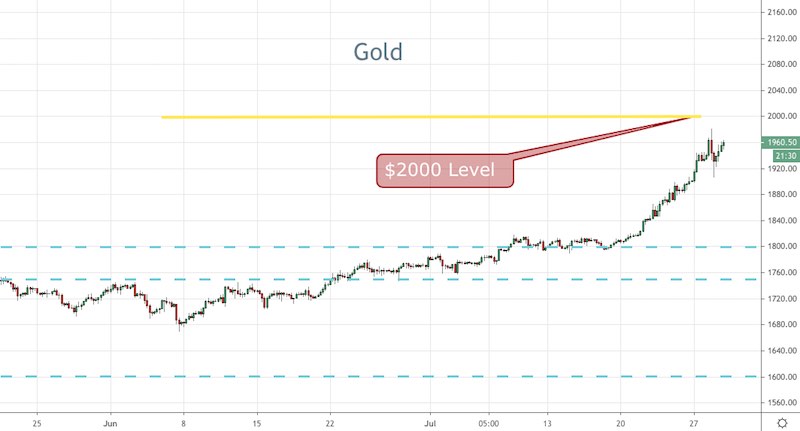 Cryptocurrency Update
BTC has had a rough weekend and once again failed at the $10,000 level. Price sold off sharply on multiple occasions and came very close to testing $9,000.
Clearly, the bears remain in control for the time being and until the buyers show their hand I suspect we are looking at a test of that key support level again soon.
Price has opened the week in the green but that might not last. Keep watching the two key technical levels above and below, but at the moment, the bias remains bearish.